Apple confirms iCloud uses Google servers (but don't panic)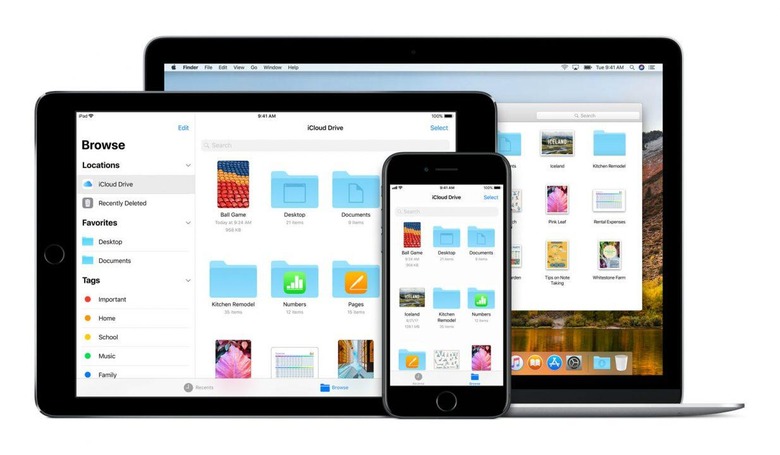 Your iCloud data may in fact be living on Google servers, Apple has quietly confirmed, as new security documentation details exactly what part of the cloud the iOS and macOS uses for its remote storage. Apple's iCloud service launched in late 2011, as the company's remote storage option for documents, photos, and more.
Although it's entirely Apple-branded, contrary to what users might expect, iCloud doesn't actually live on some vast array of servers that the Cupertino company itself owns. In actual fact, like many other businesses, it rents space from some of the largest cloud companies out there. That agreement has seen a quiet shake-up recently.
When it launched, iCloud was using Amazon Web Services and Microsoft Azure for its hosting. However, according to a new version of its iOS Security Guide, the white paper which details to iPhone, iPad, and iPod touch owners exactly what Apple is doing with its data and other security-related issues, that has quietly changed. Gone is the reference to Azure, CNBC spotted, replaced by the Google Cloud Platform.
The document was updated in January 2018. Prior to that, Apple had last changed it in March 2017. Reports back in 2016 had suggested that Google had won a hosting contract, though Apple never got around to confirming the deal.
Although it may not be Apple's own servers, that doesn't mean your iCloud data is actually visible to Google or Amazon, of course. Apple not only breaks apart the data it stores from users, but then encrypts each of those parts before saving them on one of the cloud services. "The service is agnostic about what is being stored and handles all file content the same way, as a collection of bytes," Apple points out, which means Amazon and Google don't even know the nature of the data they're hosting.
"Each file is broken into chunks and encrypted by iCloud using AES-128 and a key derived from each chunk's contents that utilizes SHA-256," the company explains. "The keys and the file's metadata are stored by Apple in the user's iCloud account. The encrypted chunks of the file are stored, without any user-identifying information, using third-party storage services, such as S3 and Google Cloud Platform."
As CNBC points out, it's unspecified whether Apple is using any Google services beyond just hosting. Given the company's focus on data privacy – including a serious push for device-based processing of things like facial recognition in photos – as opposed to rivals like Google which prefer to do such things in the cloud, though, such a deal seems unlikely. Neither Apple nor Google have commented on the hosting agreement, including confirming how much it may have added to Google's bottom line.
iCloud is set to gain new functionality in 2018. One of the most anticipated features of iOS 11 has been Messages in iCloud, which promises to save on-device storage by instead keeping old conversation logs and attachments in the cloud rather than downloading them to every iPhone and iPad you connect. That was initially expected to arrive with iOS 11, but was delayed until this year.