Apple confirms aftermarket CarPlay from Alpine and Pioneer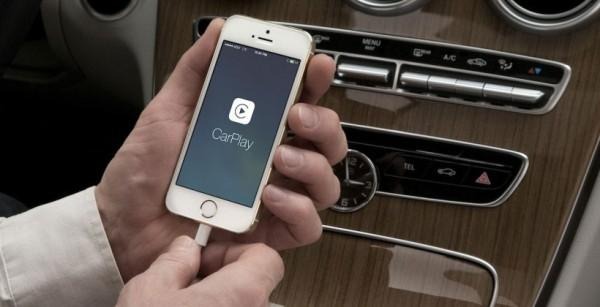 CarPlay is a feature that Apple has been talking up to bring more interaction with the iPhone into the car infotainment system. We know that Apple is tying up with a number of automakers to build CarPlay into cars that will be available to buy at dealerships. People out there who own a car that didn't come with CarPlay won't be left out.
Apple has added a line to its official CarPlay website that confirms aftermarket CarPlay installations are coming from Alpine and Pioneer. Both Apple and Pioneer had announced before that they would be bringing CarPlay devices to the aftermarket for vehicle owners. This is the first time that Apple has confirmed those devices.
Pioneer announced that it would be adding support for CarPlay to several of its existing 2014 model multimedia units. The devices from Pioneer to receive the update include the AVIC-8000NEX, AVIC-7000NEX, AVIC-6000NEX, AVIC-5000NEX, and AVH-4000NEX. Those aren't exactly cheap solutions starting at $700 and going up to much more than that starting point.
Alpine has announced that it will be selling new car audio devices that feature CarPlay support. The Alpine unit is said to sell for $500 to $700 before installation. If you aren't familiar with all Apple CarPlay will offer, you can check out our hands-on with CarPlay in the 2015 Hyundai Sonata.
SOURCE: 9to5mac