Aftermarket Alpine CarPlay console is coming this fall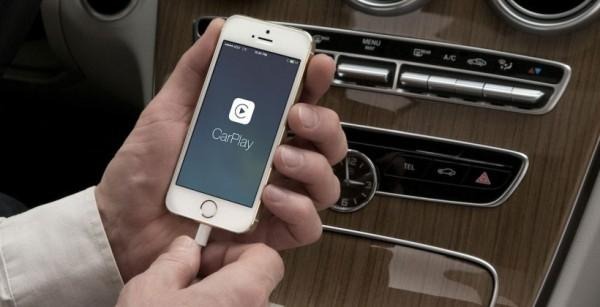 Aftermarket car stereo and electronics manufacturer Alpine is tipped to be getting a new Apple CarPlay console ready to debut later this fall. The Alpine unit is expected to be the first aftermarket device to support CarPlay and is destined for Europe and the US. This will be one of the only ways for people who own cars that didn't come with CarPlay from the factory to get the service in their cars.
Alpine's CarPlay unit is said to sell for $500 to $700 before installation and to be available in the US and Europe. People shopping for new car in the future might be able to get CarPlay from the factory with several models for major automakers including Mercedes-Benz, Volvo, BMW, Ford, GM, and Honda coming. Alpine isn't expected to be the only aftermarket firm that offers CarPlay in a stereo unit.
Pioneer was interested in supporting CarPlay early on, but its interest waned soon after. Kenwood has been looking at CarPlay integration, but no products are coming soon according to reports. Clarion has noted that it has been working with Apple on developing CarPlay "from the beginning" and was working on bringing a CarPlay unit to the aftermarket.
CarPlay in its initial form is a video feed that is pushed out from the iPhone to the car stereo system. The idea is to allow the user to see on the car's own screen the content form the iPhone. CarPlay is also able to send input such as buttons pressed on the car's screen back to the phone so control of the phone and compatible apps can be performed from the car's screen. We don't have much in the form of details on the Alpine unit at this time.
SOURCE: MacRumors