Apple Clips taps face recognition and AI to make social movies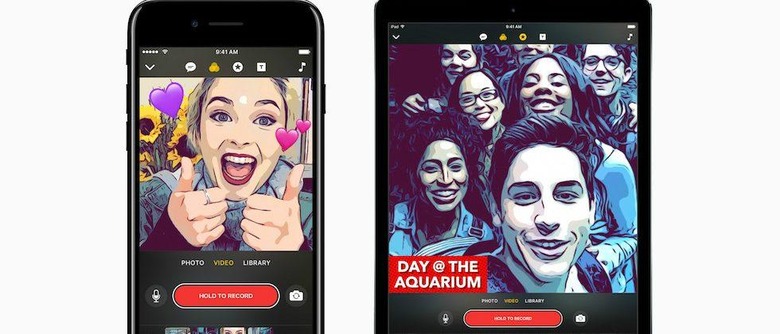 Apple has a new app for iPhone and iPad video editing, with Clips promising a simple way to create perfect content for Instagram, Facebook, and more. Set to hit the App Store in April, Clips won't replace iMovie for iOS, Apple's existing video editing app for its mobile devices. Instead, it'll offer a different – and in many ways much easier – way to put short videos together.
Unlike in iMovie, which relies on timeline editing much like its desktop counterpart for Mac, Clips will use a much simpler interface. Users will be able to shoot video and photos directly within the app itself, or alternatively import one or more from their camera roll. There's a library of dozens of music tracks that can be added, and which will automatically adjust depending on the length of the included content.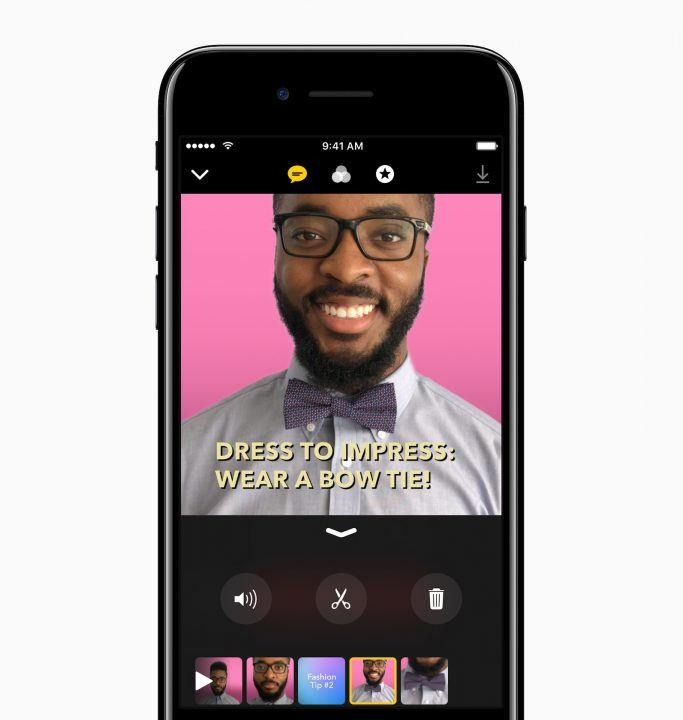 Editing skews more toward the playful than it does with iMovie. Along with filters, there are also shapes, speech bubbles, and emoji that can be added. Full-screen posters are supported, complete with animated backgrounds and customizable text.
What really sets Clips apart, though, is the new Live Titles feature. That uses voice-to-text support to allow for dictated captions and titles: captions are automatically generated as you speak, and appear on screen synchronized with the voice recording. Titles support multiple different styles, including changing style mid-way through playback.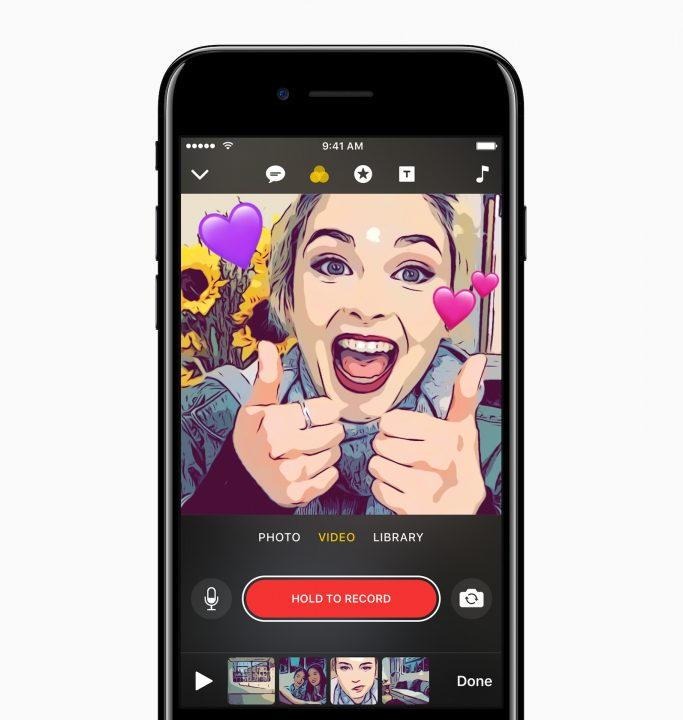 Apple says 36 languages will be supported by Clips' Live Titles recognition. Any goofs in what text is recognized, or punctuation, can be edited manually. At the same time, it'll be possible to add in emoji.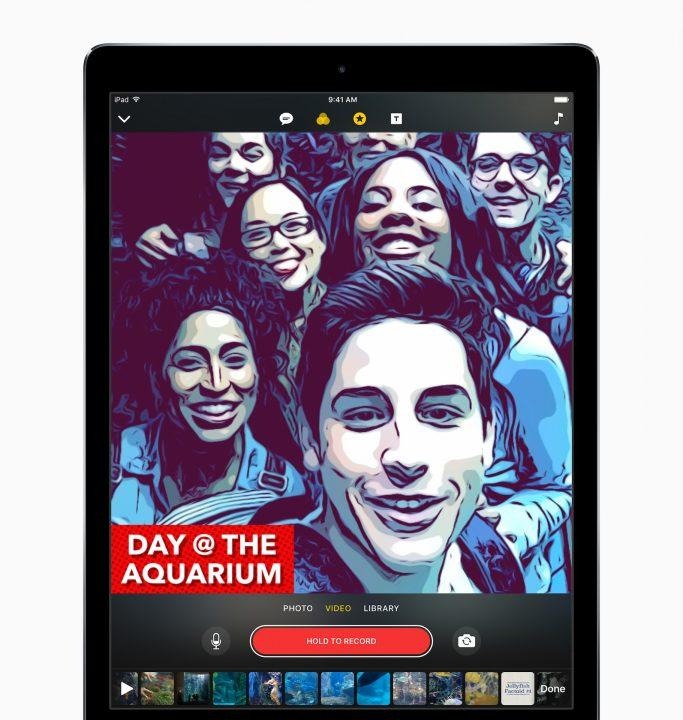 Once created, Apple is hoping people choose to share Clips videos via Messages. In fact, the app will even make suggestions about who to send them too, based on who from your contacts it has recognized within the footage, and who you share with most frequently. Alternatively there's direct uploading to services like Instagram, Facebook, YouTube, and Vimeo.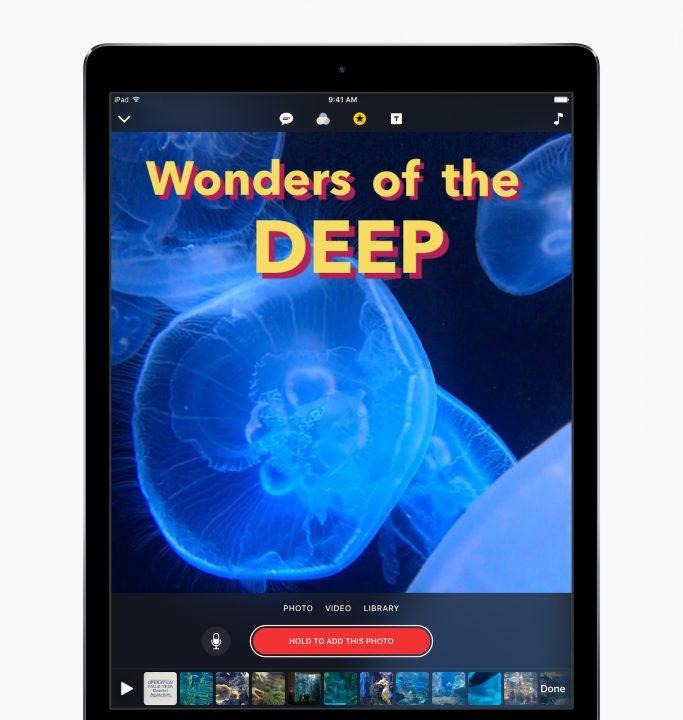 Apple isn't the first to wade into smart video editing tools, though the vast numbers of people who use their iPhone as a camera for their social networking means Clips might have an edge over third-party tools. It'll arrive in the App Store sometime next month, and will support anything from the iPhone 5s or later, the new 9.7-inch iPad also announced today, any iPad Air and iPad Pro mode, the iPad mini 2 or later, and the iPod touch 6th-generation. The only software requirement is that they be running iOS 10.3 or newer.