Apple Clips puts Disney favorites in revamped video app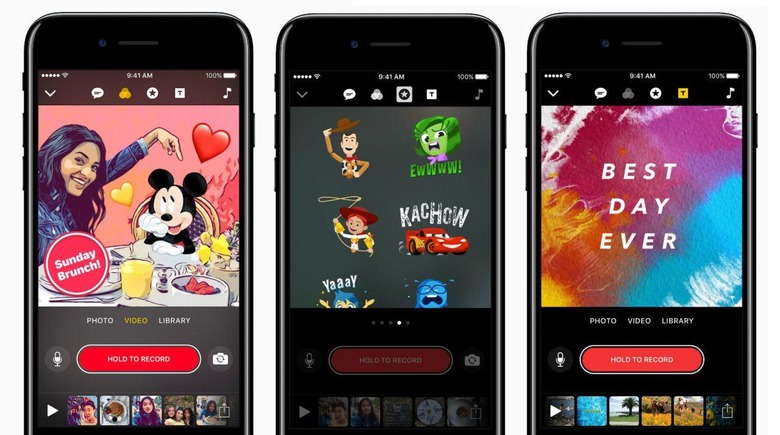 Apple may have been fairly quiet about its Clips app since the iPhone video editing tool went live in April, but it's getting a big update today. Clips 1.1 is available to download in the App Store, but if you bought an iOS device recently you well already have it. Launched alongside, rather than replacing iMovie for iOS, Clips was intended to address the concern that its existing video editing tool was a little too serious and fairly complex.
The result was a combination of artificial intelligence and facial recognition that, together, could pick out the best parts of video clips and cook them up into a more entertaining whole. Clips also introduced voice-to-text, giving the ability to add text captions simply by speaking them to the app. Throw in emoji, speech bubbles, and background music, and the idea was that this was the video tool Millennials would go made for.
Now, Clips is broadening its appeal. Clips 1.1, released today, adds dozens of new graphics overlays and posters, including animated overlays from Disney with characters like Mickey Mouse, Minnie Mouse, Donald Duck, and Daisy Duck. Other Disney franchises are available, too, like Pixar's Toy Story and Inside out. Disney has also designed posters that can be used as title cards in videos.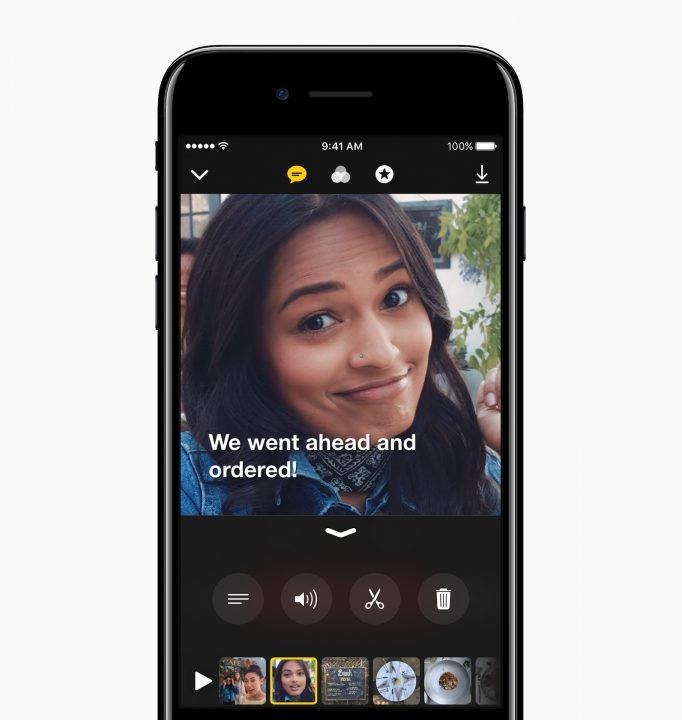 If Disney isn't your thing, there's still a good reason to upgrade. Apple has added ten of its own new overlays, along with a dozen new posters. These include new graphics, backgrounds, and customizable animated text, such as shimmering water, billowing smoke in slow-motion, and 3D pop-up art.
The app – which faced a little criticism on its release for being tricky to fathom out – has also come in for a UI revamp. There's now a new button for Live Titles, which makes it more straightforward to change titles and captions, for instance, and when adding posters and existing photos, audio is automatically muted if there's no speech detected. A new share button has been added to the main screen when creating a video, and animations are more intelligently handled if the same overlay effect is added to successive clips.
Meanwhile, though Apple's promotion of Clips has still been fairly low-key – unlike, say, it's well known billboards demonstrating iPhone photography – it hasn't been slow to push the app out. Clips is now preloaded on new iOS devices, so if you buy a new iPad or iPhone, it'll be loaded by default. You can find the update in the App Store today, where it's a free download