Apple Clips Now Available To Download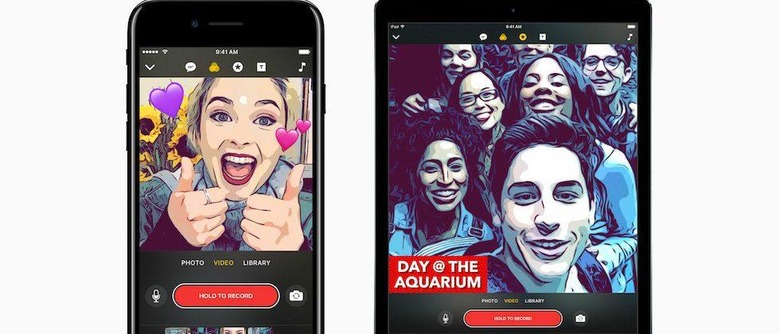 Apple Clips has hit the App Store, with the new social video editing app a free download for those with an iPhone or iPad. Announced back in March, Clips joins iMovie for iOS rather than replacing it, as a second way to edit videos on the go. In fact, the two are very different animals: whereas iMovie is, like its desktop counterpart, focused on time-based edits, Apple Clips is more freeform in its approach.
Clips starts either by shooting a new video within the app, or accessing existing photos and videos already saved in your camera roll. From there, it's possible to adjust their length and reorder them. They can have audio, or be muted; pinch-zoom can be used to add pans and zoom animations to both video and still images.
However it's Clips' filters and Live Titles that really set the app apart. On the filter front, there are a variety of styles across color and black & white themes, together with more eye-catching things like comic book style. Animated speech bubbles, banners, arrows, and emoji are supported. Whereas iMovie uses titles, Clips gets full-screen posters complete with animated backgrounds and customizable text.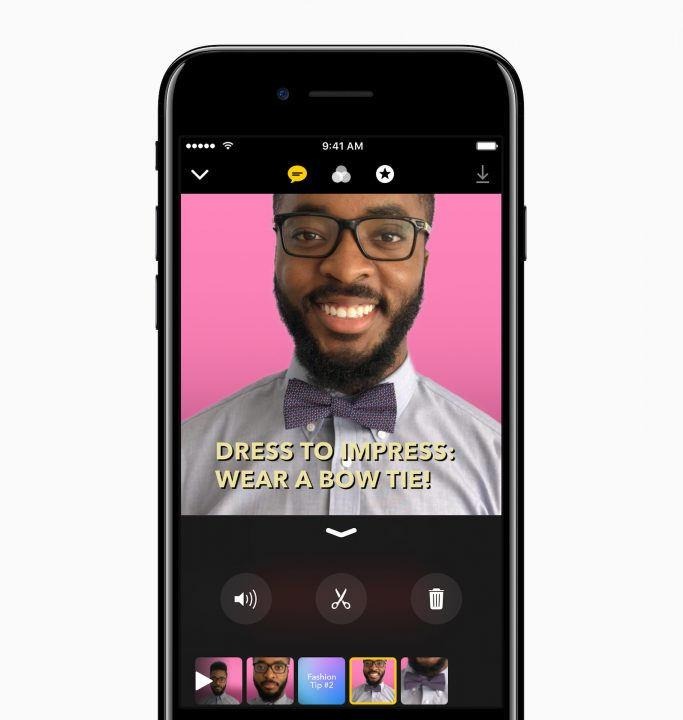 Live Titles, meanwhile, create titles and captions by voice dictation. Not only will Clips use speech-to-text, it'll time their appearance to the pacing of your dictation. Various different styles for the Live Titles are offered, and can be switched mid-video; by tapping them, they can be edited manually, or have things like emojis pasted in.
Finally, Clips has a library of soundtracks that can be added, which automatically adjusts to suit the length of the overall video. Alternatively, music can be pulled in from your own library. Of course, you may then run into copyright issues if you subsequently share the videos in public, such as on YouTube.
That sharing is something Apple is particularly keen on. While Clips isn't a social network in its own right, it does have easy ways to distribute footage created with the app to places like YouTube, Facebook, Instagram, and more. Alternatively, it'll suggest people you might want to show your creation to over Messages, using facial recognition and past sharing behaviors to identify the most appropriate contact.
Apple Clips is out now in the App Store as a free download. It'll work with iPhone, iPad, and iPod touch, though you'll need to be running iOS 10.3 in order to make it work.
MORE Apple Clips [iTunes link]