Apple chasing "iRadio" streaming deals for WWDC reveal insiders claim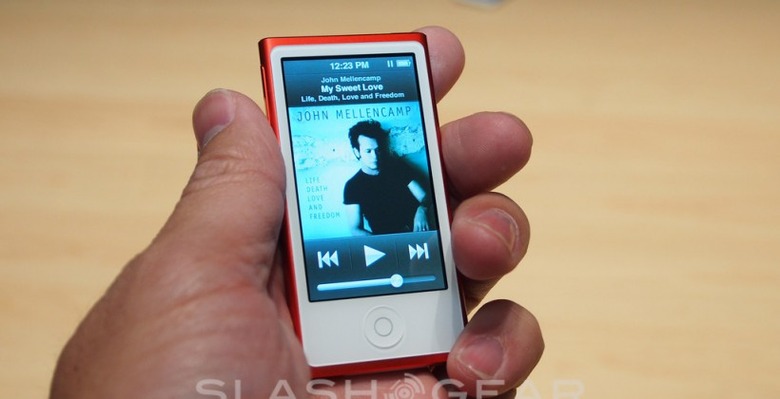 Apple is racing to finalize internet radio deals that will allow it to launch a new service at its WWDC 2013 keynote on June 10, sources claim, with "iRadio" agreements reportedly settled with Warner Music Group and partially with UMG. The Warner deal – which will supposedly see Apple pay 10-percent of its ad revenue to the music publisher, around twice the amount Pandora coughs up – was settled over the weekend, according to both the WSJ and NYTimes, though Sony is supposedly remaining difficult.
So far, Apple is believed to have agreed deals on recorded music rights and music publishing rights with Warner Music Group, while a similar deal with Universal Music Group has only so far been to cover recorded rights. Talks with Sony Music Entertainment and Sony/ATV are ongoing, the insiders claim, with negotiations "far apart" according to the WSJ.
Hanging in the balance is Apple's take on the streaming music segment, colloquially known as "iRadio", and challenging services like Spotify and Pandora. The streaming media platform would offer some degree of control over track selection, though the exact mechanism is unclear at this stage, and is expected to be offered to users free of charge; Apple would intersperse adverts provided by its own iAds service to monetize the streaming.
However, first the company needs to negotiate a deal on the rights to actually use the publisher's tracks, agreements which are separate from the existing contracts Apple has for iTunes downloads. That has long been believed to be a stumbling block, with content owners concerned that they may end up marginalizing their own role in the industry if they give Apple the rights.
They're also stinging from previous agreements inked with Pandora, which are now said to be considered too generous to the streaming service. Pandora pays approximately 4-percent of its revenue to publishers, which now want more than twice that amount from Apple.
In Apple's favor is the potential to tie streaming listening in with track downloads, given the existing iTunes store functionality. However, that's unlikely to happen until Apple gets all of the big names locked in. "Apple is unlikely to launch the product without striking these deals" the WSJ concludes.
We'll know more at WWDC 2013, where Apple is also expected to unveil the new version of iOS, iOS 7, together with taking the wraps off of a fresh line-up of MacBook notebooks. SlashGear will be liveblogging the opening keynote on June 10.