Apple CEO Tim Cook has taken a public stance on anti-gay legislation being enacted in states across the US, challenging his business counterparts to speak out on discrimination. "These bills rationalize injustice by pretending to defend something many of us hold dear," Cook wrote today in an opinion piece published by the Washington Post. "They go against the very principles our nation was founded on, and they have the potential to undo decades of progress toward greater equality." Lest critics accuse the openly-gay Cook of hoping for special treatment, however, the Apple chief exec points out that there are solid business reasons for equality.
"America's business community recognized a long time ago that discrimination, in all its forms, is bad for business," Cook points out.
The op-ed is not Cook's first comment on the Indiana legislation. Last week, he took to Twitter for what amounted to an abridged version of today's piece, in the hope that Asa Hutchinson, Govenor of Arkansas, would veto a similar bill to that passed in Indiana.
"Apple is open for everyone. We are deeply disappointed in Indiana's new law and calling on Arkansas Gov. to veto the similar HB1128," Cook tweeted on Friday. "Around the world, we strive to treat every customer the same — regardless of where they come from, how they worship or who they love."
Despite having spent most of his professional career keeping his personal life out of the spotlight, Cook made an about-turn in October 2014 and revealed details of his growing up gay in the South. That upbringing left him with "the skin of a rhinoceros," the chief exec pointed out.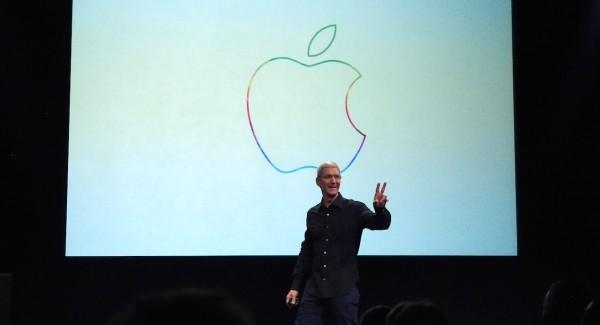 "I don't consider myself an activist," Cook wrote, "but I realize how much I've benefited from the sacrifice of others." The trade-off in his own privacy was worth it, he continued, if the knowledge that the CEO of Apple is gay provided comfort or inspiration to anybody else.
The balance of religious freedom and marriage equality is unlikely to be settled any time soon, though Cook's attitude toward it is arguably simple. Rather than being a question of religious or spiritual beliefs, he suggests, "this is about how we treat each other as human beings."
Cook is not the first technology leader to speak out against the new laws. Last week, Salesforce CEO Mark Benioff was one of the first to warn of the consequences, revealing that his company would "dramatically reduce" its investment in the state of Indiana as a result.
We are forced to dramatically reduce our investment in IN based on our employee's & customer's outrage over the Religious Freedom Bill.

— Marc Benioff (@Benioff) March 26, 2015
Among other firms, Yelp followed, with CEO Jeremy Stoppelman writing that "it is unconscionable to imagine that Yelp would create, maintain, or expand a significant business presence in any state that encouraged discrimination by businesses against our employees, or consumers at large."
The full potential of the financial backlash to the laws is unknown at this stage.
SOURCE Washington Post
MORE Twitter; Yelp