Apple buys Cue for Siri's next Google Now assault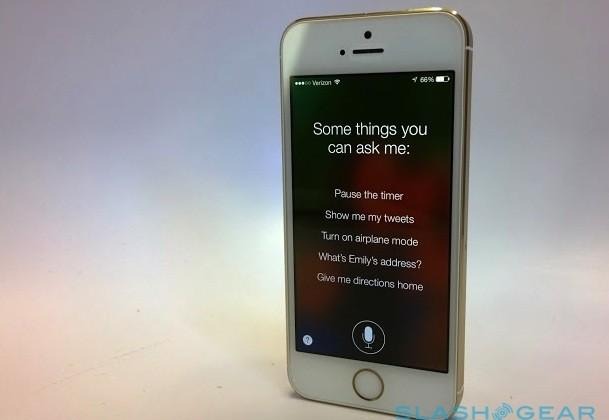 Apple has reportedly acquired Cue, a social search engine which indexed email and other user details to construct a dynamic, personalized calendar, in a move that's seen as taking on Google Now. Cue, which launched as Greplin back in early 2011 and then rebranded last year, is widely expected to be integrated into Siri as an Apple-exclusive feature; the company withdrew its app recently, refunding premium subscribers and shutting down the service.
Cue used OAuth to log into multiple social and messaging accounts the user relied upon, analyzing information from them in the cloud so as to figure out that person's likely movements, even if they hadn't been explicitly noted down on an agenda. A free tier supported Twitter, Facebook, Google Docs, Google Calendar, Gmail, LinkedIn, and Dropbox indexing, with 200MB of space in the cloud compute store for processing.
However, Cue also offered paid tiers – priced at $5 and $15 per month – for 500MB or 2GB of storage respectively. The premium packages also added to the number of indexing sources: subscribers got their Evernote and Yammer accounts included, while Cue would also look through Google Apps accounts (Mail, Calendar, and Docs).
Cue had intended to expand that reach to other sources, including Google Voice, and secured several rounds of funding, most recently an unannounced $10m injection from Index Ventures in November 2012, TechCrunch reports. Instead, however, it has shut down altogether, for the moment at least; a message on the Cue site says that all cloud-hosted data has been "permanently deleted" and that premium users will get prorated refunds.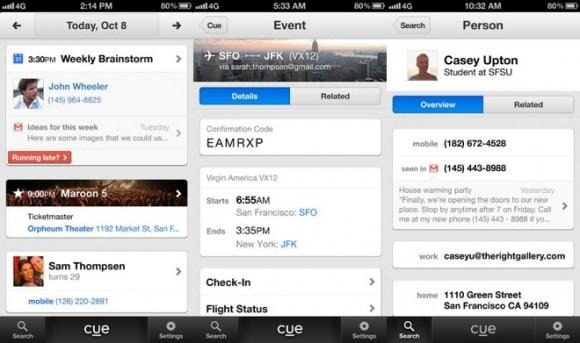 Exactly how much Apple paid for the software startup is unclear. AppleInsider suggested it was in the region of $35-45m, while TechCrunch sources said $50-60m. The image above, via Blue Wheel Media, shows some of the search results for events and people that Cue could surface.
The appeal of a service like Cue to Apple isn't difficult to spot. The company already offers Siri, its virtual personal assistant, which can schedule appointments by voice, as well as read out what's coming up on the agenda that day. With Cue baked in, however, Siri could become a far more useful scheduling tool, no longer relying on a single calendar source to understand where the user will be.
Apple, unsurprisingly, won't comment specifically on the Cue speculation, though the statement it gave us does at least indicate the acquisition has gone through. "Apple buys smaller technology companies from time to time," a spokesperson said, "and we generally do not discuss our purpose or plans."
Siri received a significant refresh in Apple's iOS 7 release recently, with a new, more natural voice and a range of extra features. As well as controlling the settings of an iPhone or iPad by spoken command, users can now ask for calls to be returned, question whether they have any voicemails, and control iTunes Radio playback including rating and skipping tracks.
Siri in iOS 7: