Apple budget iPhone reportedly leaks (but keep the salt handy)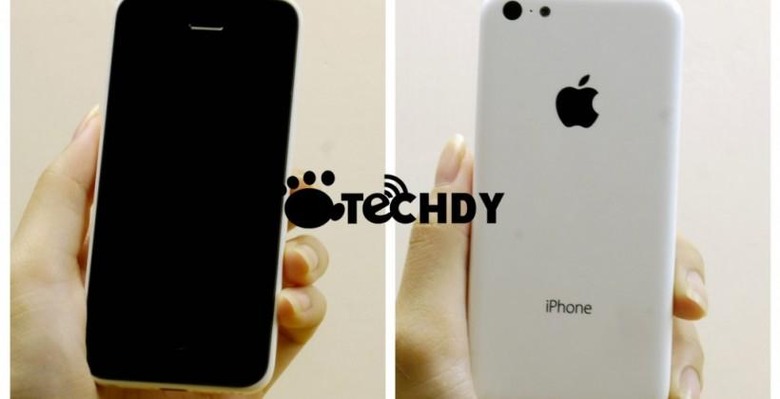 Could this be the much-rumored budget iPhone Apple aims to battle Android at the low-end with? That's the claim by Techdy, which managed to grab some hands-on time with a plastic-shelled smartphone bearing Apple's logo and a whole lot of speculation. According to the leak, you're looking at the white version of the upcoming budget iPhone set to launch alongside the iPhone 5S later this year.
Exactly where the phone came from, is unclear. Techdy has links with M.I.C. Gadget, a site we've seen leak pre-announcement gadgets often from manufacturing sources in the past, though if the handset is legitimate then this is certainly one of the biggest to spill out prior to an OEM's intentions.
Suspending the usual disbelief, if only for a moment, the site claims that the handset as a whole feels far from cheap, despite how it has been billed. Made of polycarbonate – just as Nokia uses for its Lumia Windows Phones – it will have a 4-inch screen like the iPhone 5, going by the display assembly – but is thicker and blunter than the current Apple flagship.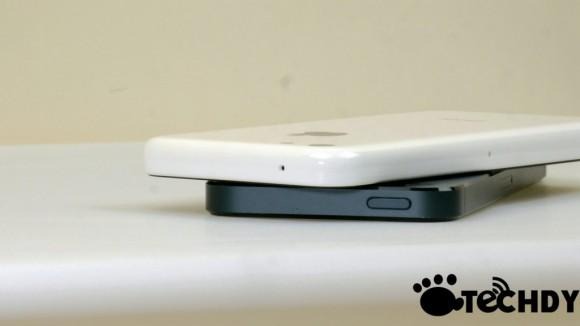 On the bottom there's a Lightning port and four speaker holes, along with the headphone jack and a hole for a microphone. The display itself has narrower side bezels than we've seen on an iPhone so far.
However, it's also worth noting that Techdy has seized the opportunity to throw together an Android-powered clone (which looks quite a bit like HTC's ill-fated First, in fact) of the supposed leaked iPhone, and will be selling it as the "Basic Bear". That could well make this claimed preview of the new iPhone more like a thinly-veiled piece of rumor-mill marketing, but we'll likely have to wait closer to the official budget iPhone reveal to find out for sure.
VIA Engadget