Apple Bashes Amazon's Appstore As Inferior, Points Out Android Security Problems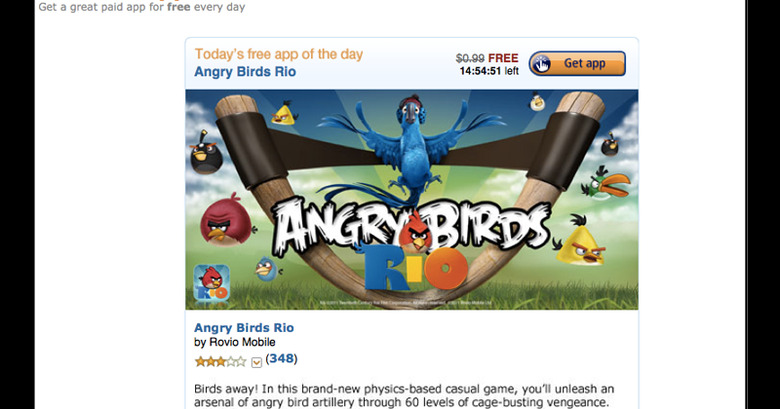 Apple and Amazon have been sparring over the "App Store" trademark since March when Amazon's Appstore launched to sell Android apps. Apple sued Amazon for trademark infringement while Amazon countered that the name "app store" was too generic.
Apple had submitted a trademark application for "App Store" with the U.S. Patent and Trademark Office back in 2008. But that application has been pending since Microsoft filed for opposition. Both Microsoft and Amazon are countering that the name is too generic to be registered.
In response, Apple has filed with the court this week to once again demand a preliminary injunction barring Amazon from using the name. This time their filing included a section that read:
"Amazon mischaracterizes Apple's tarnishment claim. Apple has not asserted that the Android operating system is inferior. Rather, Apple has asserted that Amazon's service is inferior and will tarnish Apple's mark. [...] Among other things, Amazon is making software available that bypasses security safeguards on Android, thereby increasing the potential harm of viruses and malware to customers' Android devices."
Apple continued from there to point out the security flaws with Google's Android Market, noting that even "non-rooted Android-based devices have experienced significant security breaches. Last week, moreover, Google announced another 30 Android-based software applications were infected by malware."
It could be a tough battle for Apple though, as its trademark application for the "App Store" faces resistance in both the U.S. and in Europe. Microsoft, Nokia, Sony Ericsson and HTC have also joined forces recently to invalidate Apple's trademark in Europe.