Amazon Appstore Launches Today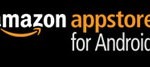 We may receive a commission on purchases made from links.
I said this morning that Apple had filed a suit against Amazon for using the Appstore as the name for its new Android software store. Despite that pending litigation, Amazon is moving forward like nothing has happened. AllThingsD reports that today is the big day for the Appstore at Amazon.
The store will launch at some point today at the address Amazon.com/appstore. As of now that url isn't working and when you click it simply redirects to the Amazon.com home page. The exact kick off time is unknown, but it's really early right now so perhaps we will see it in a few hours.
The store is said to be launching with 3,800 apps inside. The Appstore is supported by major game developers like Gameloft, Handmark, and Glu Mobile. Amazon is seemingly targeting exclusive game deals as a way to differentiate from the major competition on the market for Android apps. The first such exclusive was the landing of Angry Birds Rio. Amazon's Appstore will support hundreds of mobile operators and hardware makers and there will be a mobile version of the store too.
[via Android Community]