Apple auto-maker raids tipped for secret car scheme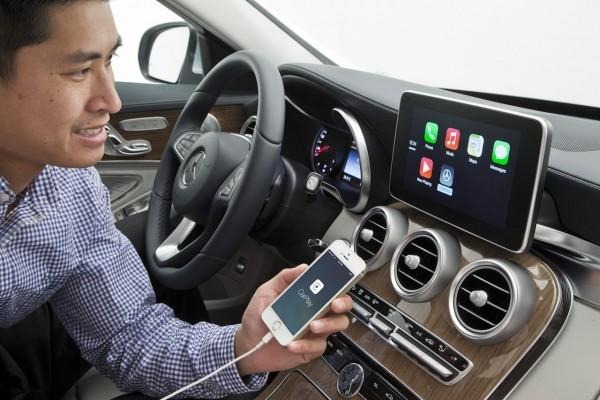 Apple has raided the ranks of automotive experts for a secretive skunkworks investigating future car technologies, sources claim, though whispers of an "Apple Car" are still far from confirmed. The recruitment drive to staff the newly-established research group includes some high-profile wins, too, with the former head of Mercedes-Benz's Silicon Valley R&D team joining Apple's efforts, along with auto designers and even engineers working on vehicle dynamics. It's enough to reignite speculation among car experts that Apple is indeed planning its own entrance into the four-wheel space.
The group itself was only recently established, according to insiders speaking to the Financial Times, in the aftermath of the Apple Watch reveal. Initial speculation, those sources say, was that it was intended to explore future iterations of CarPlay, Apple's connectivity system that bridges the iPhone and the factory-fit infotainment systems inside vehicles.
When an iPhone running iOS 8 is plugged into a CarPlay-compatible model via USB, it can take over the vehicle's in-dash display as well as be controlled using the native buttons, knobs, and speech-recognition microphones.
However, the breadth of talent Apple is said to be recruiting has thrown those rumors into overdrive.
"Three months ago I would have said it was CarPlay," a source who has worked with Apple on the platform told the FT. "Today I think it's a car."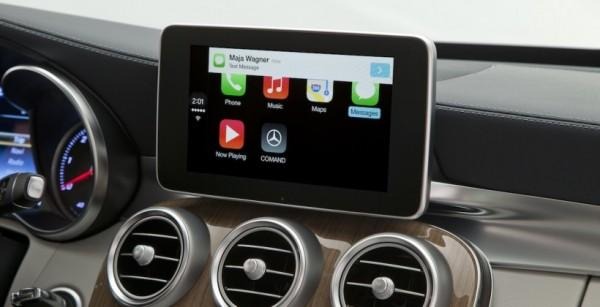 Chatter of Apple's foray into automotive surged once again in recent weeks, when a camera-encrusted car was spotted roaming roads in the Bay Area. At the time, opinion was split between the idea that it could be Apple's response to Google's Street View, taking photos or video of the surrounding areas to put into a future version of Apple Maps, and evidence of more ambitious research into autonomous vehicles.
Complicated camera rigs are often the most obvious identifiers of self-driving cars, which use all-round computer vision – as well as some combination of laser range-finding and other real-time mapping tech – to figure out where they are in relation to other traffic, pedestrians, and the road network overall.
Still, taking a jump from consumer technology to automotive would be no small matter, and even a company with Apple's heft might find it a challenge. One possibility is that, rather than trying to outright compete with traditional auto-makers, Apple may be looking to provide another dashboard alternative to platforms like BlackBerry's QNX.
That would presumably integrate Apple's software at a more fundamental level than CarPlay, which in its current form merely sits on top of the underlying interface.
Whatever the intention, it's likely to take some time before we see the fruits of whatever research is being carried out. In the meantime, while car companies like Tesla have been cherry-picking Apple staff in recent months, it seems they may need to tend to their own ranks in order to prevent a talent-drain in the opposite direction.
SOURCE FT