Apple just gave easy App Store devs a nasty surprise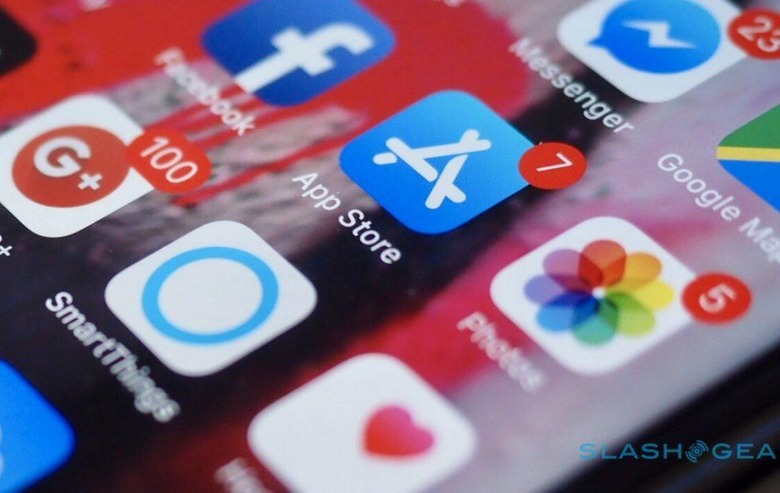 Apple has begun warning templated apps that they face removal from the App Store, taking an unexpectedly hard line on what has traditionally been one of the easiest ways to release iPhone software. Although Apple has released various tools intended to make creating software for iOS devices more straightforward, for many the process is still too complex or time-consuming.
For such users, app template companies have offered an alternative route. Although many different options exist, they generally offer preconfigured software – whether that be for loyalty schemes, restaurant ordering, or many other services – that can be simply customized with unique graphics and other details. For example, many local pizza restaurants have turned to app generation services to offer customers a way to place takeout or delivery orders without going through one of the food heavyweights like Postmates or Just Eat.
Now, TechCrunch reports, Apple has begun warning users of such apps that they face delisting from the App Store. It's part of an update to the company's App Store guidelines that was pushed out after WWDC 2017 earlier this year, and which warned that software that had been produced using "commercialized template or app generation service" providers could be banned.
At the time, that was perceived as a way for Apple to shut the door on the spammier end of the app market. The rise of clone apps offering limited functionality and mediocre usefulness had contributed to the App Store's long-standing problems with surfacing quality software.
What's now begun, though, is a far stricter interpretation of the new rule. Some developers are now being told that their templated apps "are not appropriate for the App Store" and that, after January 1, 2018, any new apps they submit will be rejected. Other developers have been warned that their apps show too much duplication, which according to Apple will "create clutter, diminish the overall experience for the end user, and reduce the ability of developers to market their apps."
Unsurprisingly, developers and app template services alike aren't impressed. Apple, they argue, is throwing the baby out with the bathwater, and risks losing useful apps in its more zealous interpretation of the updated guidelines. While they concede that their software might not have the scale of professionally-produced apps, they can nonetheless offer a straightforward route to an often local audience for small businesses.
Indeed, that concern has reached Congressman Ted W. Lieu of California, who has written publicly to Apple with the request that they reconsider how they're handling the new 4.2.6 and 4.3 rules. "It is my understanding that many small businesses, research organizations, and religious institutions rely on template apps when they do not possess the resources to develop apps in-house," the Congressman wrote.
Whether Apple will take a more nuanced approach remains to be seen. There's speculation from some quarters that its more aggressive approach could even presage an easy app-generation system of the Cupertino company's own. Even if the reason isn't so clandestine, it could mean useful apps disappearing and a loss of variety in the App Store overall.