Apple angers news publishers over automatic inclusion in iOS 9 News app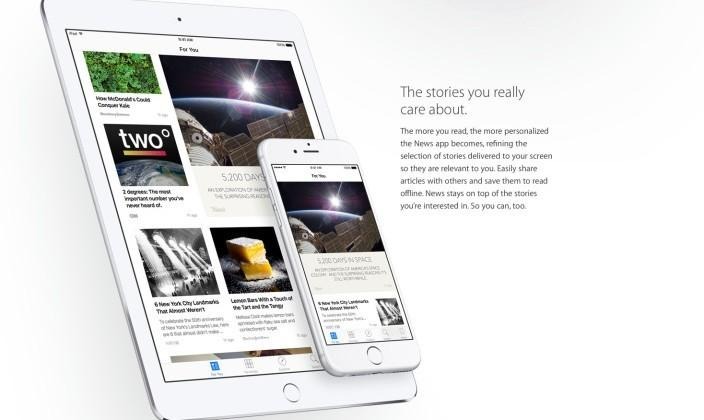 At WWDC this year, one of the new features of iOS 9 that Apple announced is News, an app that offers a Flipboard/RSS reader experience by curating news from a wide range of sources. This week, Apple sent a mass email to publishers to introduce the app and explain the control they have over their content being featured. As it turns out, a number people in the news and blogging industry are upset about the terms and conditions for being included in News, primarily the fact that email serves as notification of their automatic opt-in.
The BBC reports that the email sent to publishers states they must specifically reply to the message if they do not want their website's RSS feed to be included in Apple News. One of the harsher reactions to this came from Mike Ash, a programmer at Plausible Labs. He wrote on his personal site about how ridiculous it is assume someone will automatically agree to terms just announced, as well as assume that publishers will even receive the email.
Let me get this straight, Apple: you send me an e-mail outlining the terms under which you will redistribute my content, and you will just assume that I agree to your terms unless I opt out? This makes typical clickwrap EULA nonsense look downright reasonable by comparison. You're going to consider me bound to terms you just declared to me in an e-mail as long as I don't respond? That's completely crazy. You don't even know if I received the e-mail!
Among Apple's terms are that they have permission to put advertising next to or near any publisher's content, but will not compensate them. Those criticizing Apple's method of notifying publishers point out that if they miss the email because it goes to spam, or any other reason, their content could end up on the News app without their knowledge.
The following are some of the other terms explained in the email Apple sent:
- You agree to let us use, display, store, and reproduce the content in your RSS feeds including placing advertising next to or near your content without compensation to you. Don't worry, we will not put advertising inside your content without your permission.
- You confirm that you have all necessary rights to publish your RSS content, and allow Apple to use it for News as we set forth here. You will be responsible for any payments that might be due to any contributors or other third parties for the creation and use of your RSS content.
- If we receive a legal claim about your RSS content, we will tell you so that you can resolve the issue, including indemnifying Apple if Apple is included in the claim.
- You can remove your RSS feed whenever you want by opting out or changing your settings in News Publisher.
Apple is most likely eager to have as much content featured on the News app when it debuts with iOS 9 later this year, so it makes sense that they'd be reaching out to as many publishers as possible. However, those who've been contacted point out some very valid reasons for why Apple could have done things differently, especially by making the terms opt-in instead of opt-out.
SOURCE BBC
VIA MacRumors