Apple and TomTom sign Maps deal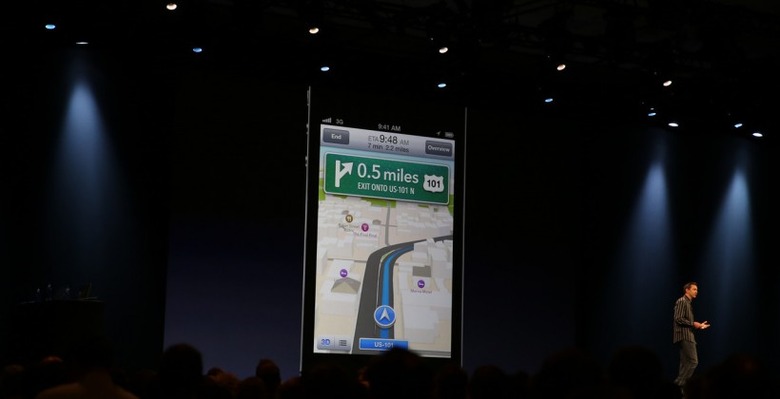 Apple unveiled its custom Maps application yesterday that will debut with iOS 6 when the update launches this Fall. Rumors in the past indicated that Apple would be building up its own mapping system based on the acquisition of several mapping companies, including C3 Technologies. Cupertino has also made use of OpenStreetMap in the past in Photos for iOS, but what about the new Maps? TomTom has now confirmed that Apple has licensed its maps, along with other content.
Other than that, details really are scarce. TomTom put out a simple two sentence press release, saying only that the company " has signed a global agreement with Apple for maps and related information," and that "No further details of the agreement will be provided." It seems that Apple doesn't want its new partner saying too much about exactly what has been licensed.
If you missed all the excitement yesterday, Apple completely overhauled and redesigned the Maps application. Google's services are no longer required, with 3D mapping handled by Apple's acquisition of C3 Technologies. Turn-by-turn navigation has also made the grade, and local searches can also be performed. Everything can be controlled either manually or by using Siri, giving you a hands-free experience when driving. Make sure to check out all the details from yesterday's WWDC right here.