Apple and Samsung said eyeing e-SIM for easier carrier switching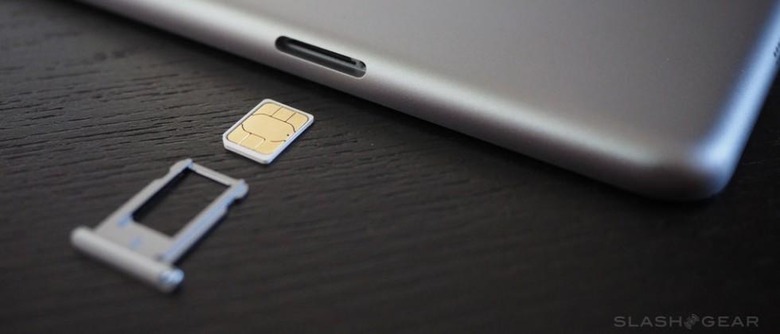 Apple and Samsung plan to use embedded SIM cards in their upcoming smartphones, the GSMA claims, potentially allowing owners to switch between carriers more easily. Rather than expect smartphones users to switch SIM – the identity card currently provided by each network – when they want to change operator, the so-called e-SIM would be reprogrammable. Apple has already used the technology in its LTE-equipped iPads, though only with a limited number of carriers, but according to the latest reports some of the biggest names in telecoms are about to get onboard.
AT&T, Deutsche Telekom (behind the T-Mobile brand), Etisalat, Hutchison Whampoa (behind Three), Orange, Telefónica (behind O2), and Vodafone are all involved, the GSMA told the Financial Times.
The SIM, or Subscriber Identity Module, is the small chip on which individual account details are stored. While they can also enable features like secure mobile payments, as well as contain thousands of contact records, they're most commonly associated with a single account with a specific network.
An e-SIM changes that. Rather than being locked to a carrier, it can be reprogrammed to associate with different networks; if a customer decides to switch from, say T-Mobile USA to AT&T, that would be a matter of re-associating the SIM between the networks rather than forcing the user to switch the card physically.
Apple uses that to allow iPad LTE owners to pick from a range of carriers out of the box, rather than package the SIM card separately.
"With the majority of operators on board," the GSMA said, "the plan is to finalize the technical architecture that will be used in the development of an end-to-end remote SIM solution for consumer devices, with delivery anticipated by 2016."
Apple is yet to comment publicly on the GSMA's comments, but the Association says it is "continuing to work with Apple to secure their support for the initiative."
"While we are optimistic," a spokesperson said of the talks, "a formal agreement with them is still in progress."
For device manufacturers there are several advantages. By sealing the SIM card inside, they can avoid the requirement of a physically-accessible slot where a user can remove it; that means fewer moving parts and potentially smaller devices.
It also opens the door to more straightforward sales and packaging. Samsung or Apple could make a single model of each phone with a reprogrammable e-SIM locked inside, each carrier activating it with their own settings wirelessly.
Currently, the GSMA has an agreed-upon standard for embedded SIM cards in M2M (machine to machine) implementations, such as smart utility meters, but the consumer device version is still a work-in-progress.
That means we won't see the e-SIM in the next iPhone, expected to be the iPhone 6s and iPhone 6s Plus launched in September, though Apple's own reprogrammable SIM may well be implemented.
However, it could be ready in time for the iPhone 7 in 2016, or indeed Samsung's Galaxy S7 or whatever the company's next flagship is named.
SOURCE Financial Times