Apple and Samsung execs in secret talks over copy claims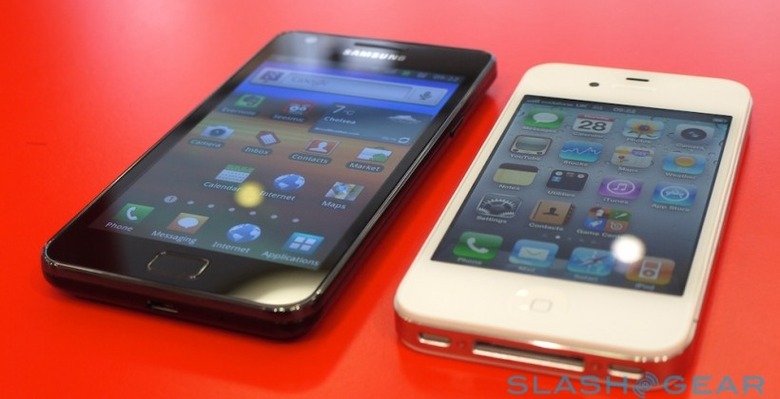 The escalating legal spat between Apple and Samsung has long prompted astonishment among industry watchers, given the two companies are so inter-dependent on each others' business. Now, its been confirmed that – while Apple's lawyers decry Samsung as an arch "copyist" and Samsung argues that the design language it's accused of mimicking may only be as long-lived as a single generation or two of Apple hardware – high level executives from the firms are simultaneously holding secret talks.
News of the negotiations was revealed during the court case itself, as an apparently frustrated Judge Lucy Koh demanded to know why Samsung and Apple couldn't "all get along here," Reuters reports. "I will send you with a box of chocolates, whatever" the judge told attorneys from the two firms, suggesting that an alternative route of dispute resolution might make more sense.
In response, Harold McElhinny – one of Apple's attorneys on the case – confirmed that not only had the ongoing quarrel been a topic of discussion for execs "at the highest levels" within both companies, "they are in fact meeting and talking." Neither Apple nor Samsung has commented on the negotiations, nor given any indication of what the talks may be centered on.
Still, it's not hard to guess some of the items on the agenda. Samsung has confirmed in its annual report that Apple is its second-largest customer (Sony takes the top spot) with around $5.7bn in sales each year. The bulk of that comprises semiconductors – for instance the Apple A4 chip the two companies co-designed, and which powers the iPhone 4 – though Samsung also supplies NAND flash and other components.
Apple has already settled one ongoing legal spat recently, agreeing to enter into a licensing agreement with Nokia over a clutch of contentious wireless patents. Settling this Samsung argument in private rather than following the court process to conclusion could allow both firms to save face and maintain a decent working relationship.