Apple And Samsung Back In Court To Tussle Over $1bn Fine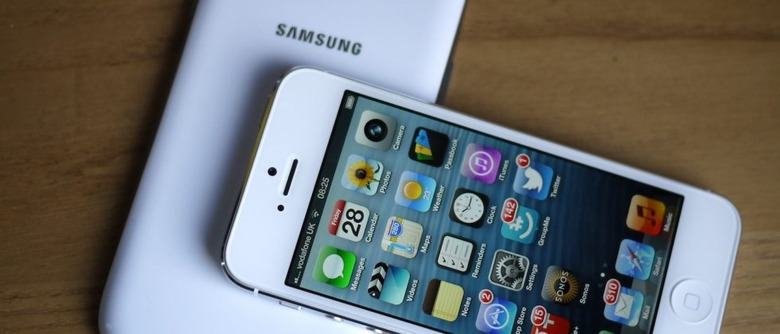 Apple and Samsung head back into the courtroom today, with the Korean company eager to scythe away at the $1.05bn patent infringement judgement it was ordered to pay back in August. Meanwhile, Apple hopes to inflate the penalty by a further $535m, arguing that since the jury decided Samsung's infringement was willful, the company should be subject to an even greater punishment. US District Court Judge Lucy Koh of the San Jose, California court will hear arguments from both, as well as deciding which of Samsung's products should be banned from sale.
In total, there are 26 devices which Apple hopes to have yanked from shelves, of varying ages and including both phones and tablets. The injunction would not automatically cover the very latest Galaxy S III, however, though Apple confirmed back in November that it was aiming to have the flagship – in addition to the Galaxy Note II, Galaxy Tab 8.9 WiFi, Galaxy Tab 2 10.1, Rugby Pro, and the Galaxy S III Mini – added to the list.
Samsung, meanwhile, argues that the penalties calculated by the jury were incorrectly added up, and is demanding a rethink. Shortly after the ruling was first announced, the damages were reduced slightly after Samsung's legal team spotted the jury had awarded a sum to Apple for devices they had in fact deemed not to infringe in the first place.
The foreman of the jury himself could also give Apple some headaches, with claims that he guided the jury as a whole to decide punitively, rather than make decisions based solely on the value of each infringed patent. A retired software engineer, the foreman also failed to disclose that he was once sued by Seagate Technology, a fact which Samsung argues that – since it is a partner with Seagate – could have prejudiced him.
Even if Judge Koh doesn't see things Samsung's way, it's unlikely to be the end of the legal saga. An appeal is likely, which would delay the payment of any damages, as well as further mitigate any value to a permanent injunction against the currently cited devices.
[via WSJ]