Apple AirPods wireless charging case release date might have just leaked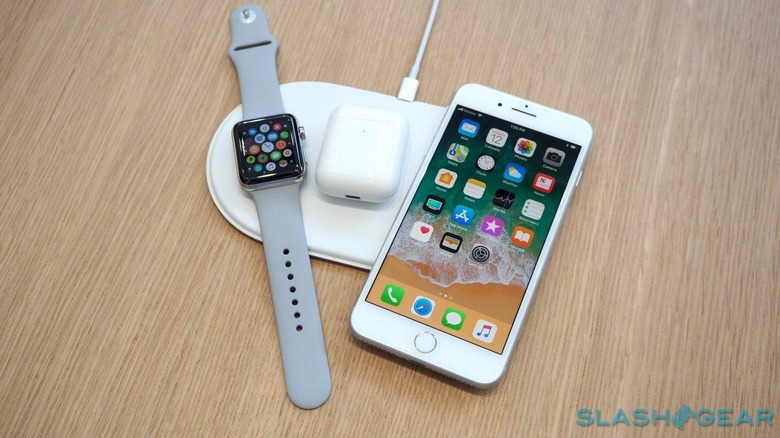 One of the most exciting announcements from Apple's reveal event on Tuesday was that after years of rumors, the iPhone 8, 8 Plus, and iPhone X will support wireless charging. The trio of iPhones aren't the only Apple devices compatible with wireless charging, as the feature was also announced for the Apple Watch and Apple's wireless AirPods.
You won't need to buy an entirely different set of AirPods in order to take advantage of wireless charging,either. Instead, Apple will offer a new wireless charging case that's compatible with Qi charging pads. Considering the cost of a new pair of AirPods, it's certainly nice to see that a wireless charging case is being offered separately.
Apple hasn't named a release date for its wireless charging AirPods case just yet, but according to a new report from Swiss website MacPrime, we'll see them launch before the end of the year. In quoting information that is purportedly from Apple Switzerland, MacPrime says that the wireless charging case will be available in December. When they arrive, they'll sport a price tag of $69.
While that's a fairly steep price for a new charging case, it's a far cry from the $159 Apple charges for a set of AirPods. In comparison to the current AirPods case, almost nothing has changed in terms of aesthetics. Seemingly the only difference is that the LED displaying charge level has been moved to the outside, allowing you to see at a glance if your AirPods are charged.
We'll just have to wait and see if this bit of information turns out to be true. A December release date for the wireless charging case makes some degree of sense – though Apple's own AirPower charging mat won't be available until sometime next year, the fact that Apple devices are Qi-compatible means that users can charge them with other pads. Stay tuned, because hopefully we'll have an actual release date sometime soon.