Apple AirPods Pro: 5 Things To Consider Before You Buy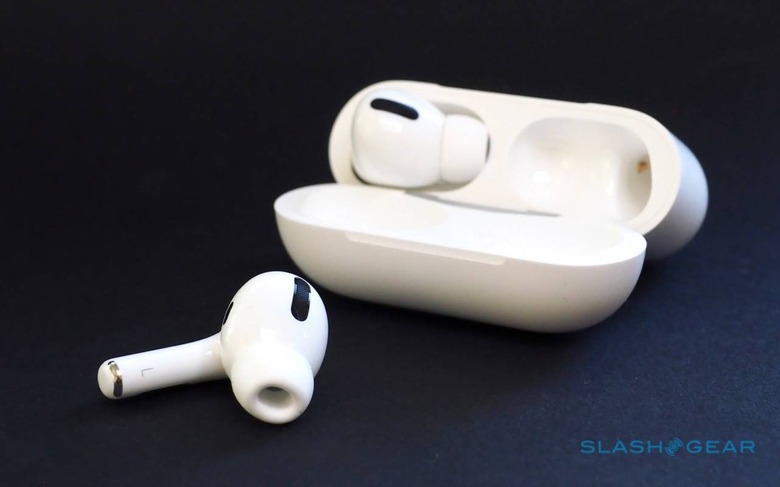 They're the Apple product many have been waiting for: AirPods Pro bring active noise cancellation to the instantly-recognizable white earbuds. Joining, rather than replacing, the existing AirPods range, they're not exactly cheap at $249, but for frequent travelers or urban commuters deep in the Apple ecosystem they could be a godsend. I've been wearing AirPods Pro this week: read on for what already stands out.
AirPods Pro are both familiar and very different
I've been using AirPods since the first generation, which proved to be a first for me and Apple earbuds. The company's wired earbuds simply wouldn't stay in my ears comfortably. AirPods, though, stayed in place, and while I wouldn't necessarily use them were I to go running, I at least didn't constantly fear they were going to fall out.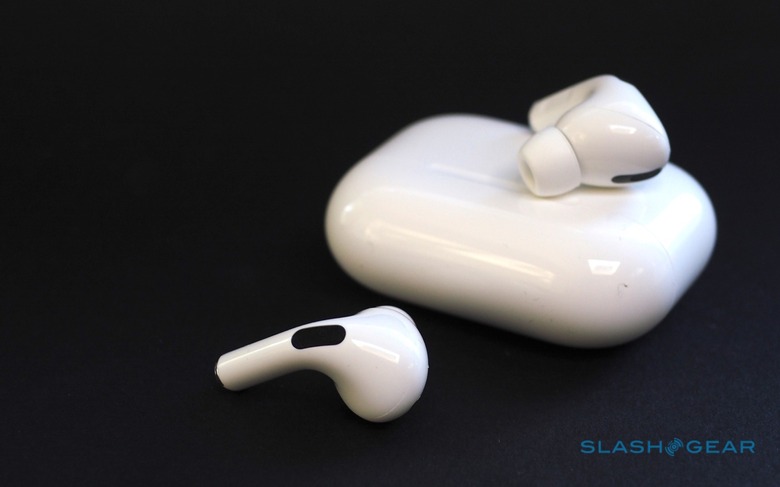 The fit of AirPods Pro is completely different. While AirPods hang from the outer conches of your ears, the new active noise cancellation (ANC) earbuds need a far better seal with the ear canal. Apple includes three sizes of silicone tip for that, and an Ear Tip Fit Test that uses the various microphones in each earbud to help gauge if you're wearing the correct size.
Even so, it's not an exact science, and what's fine for audio performance may not also be best for comfort. The test told me I had a great seal with the medium tips that come preinstalled, for example, but I still felt like they weren't going to stick in my ears. Switching to the small versions also got the nod of approval from Apple's test, but also felt more stable when I was wearing them.
The new force sensor avoids awkward taps
You can tap the original AirPods to do things like toggling play/pause, triggering Siri, or navigating through a playlist. Problem is, the way AirPods sit in my ears meant I was just as likely to dislodge an earbud when tapping, rather than getting the feature I was hoping for.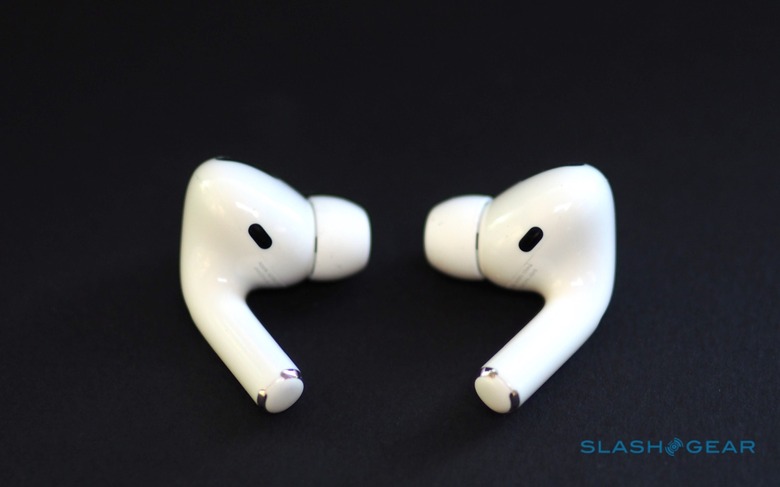 You might think that the AirPods Pro's new silicone tips would reduce the likelihood of that, but in fact it might lead to another problem: rapping on something that's gripping your ear can be uncomfortable. Apple's solution is to switch to a completely new way of controlling its earbuds. That uses a force sensor integrated into the stem.
No more tapping: now you squeeze. A single brief squeeze toggles play/pause or answers/ends a call; a double-squeeze skips forward; and a triple-squeeze skips back. That's just like how the original AirPods operated. New for AirPods Pro is that long-squeezing toggles between noise-cancelling and Transparency modes.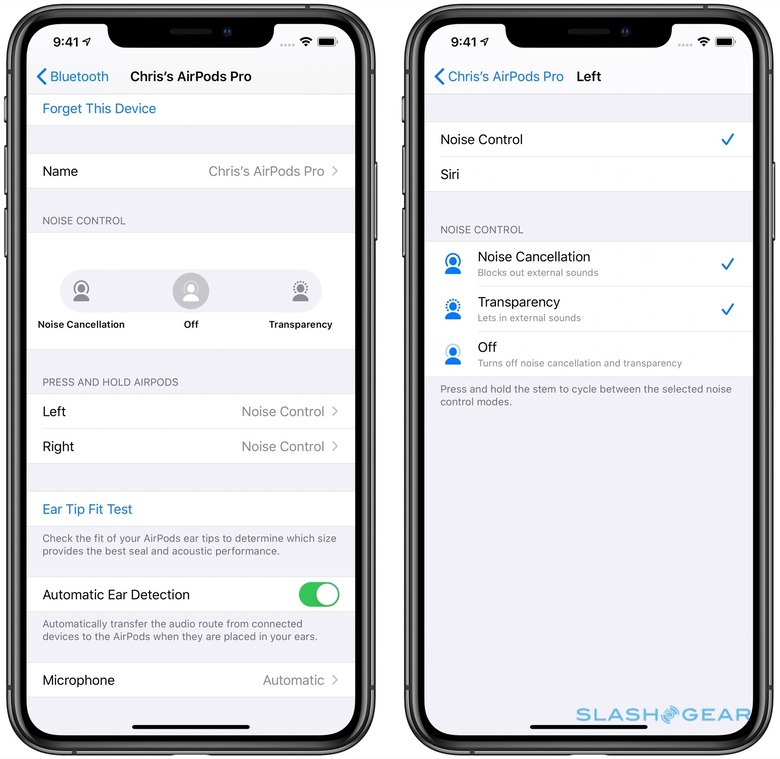 You can customize what pressing and holding does in the Bluetooth settings, and for the left and right earbuds separately. One could toggle through the noise cancellation modes, for example, while the other triggers Siri. Of course, you can also summon Apple's assistant with the "Hey Siri" wake phrase.
iOS makes controlling AirPods Pro really simple
Tight integration between official accessories and the iPhone has always been a strong point of iOS, and the AirPods Pro are no different. Like the original AirPods, that starts out with the incredibly simple way by which you pair them to your phone. Simply open the charging case the first time, hold it near your iPhone, and a box pops up on-screen asking if you want to connect them.
Once you've done that, any device – iPhone, iPad, Mac, or even Apple TV – signed into the same Apple ID will share the pairing, to make using AirPods Pro more straightforward. What's new with iOS 13.2, however, is even more control over the noise-cancelling earbuds.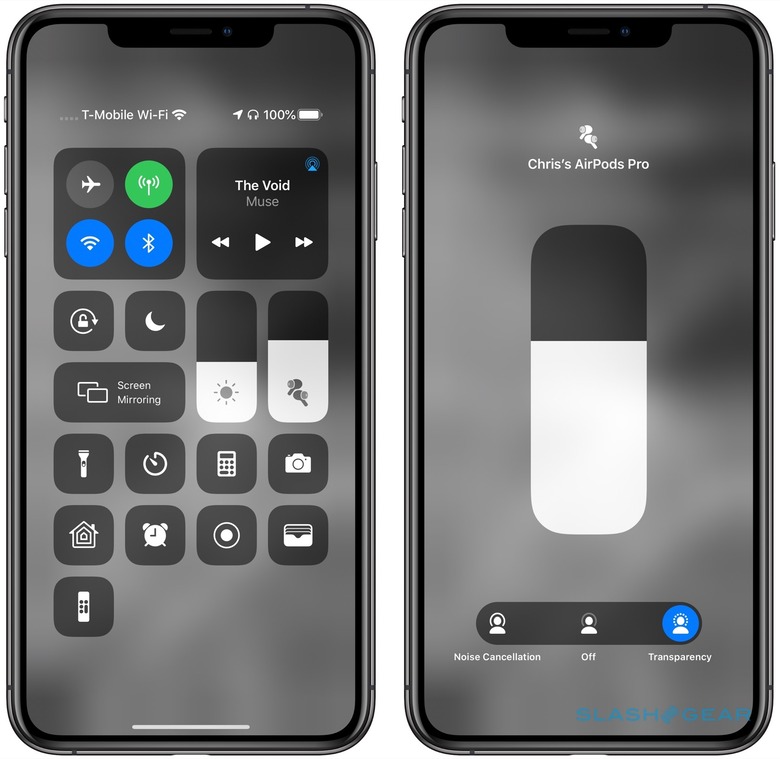 Swipe down for the Control Center and, when you have AirPods Pro connected, you'll see there's now an icon for the earbuds overlaid on the volume slider. Long-press that, and not only can you adjust how loud your music or call is, but switch between noise cancellation, Transparency mode, or turning them off altogether.
Apple's hidden vents are helping with comfort
In-ear headphones can be convenient, but they can also leave you feeling like your ears are plugged up. I've found that can be doubly-uncomfortable when you're flying, ironically one of the times you most want noise-cancellation.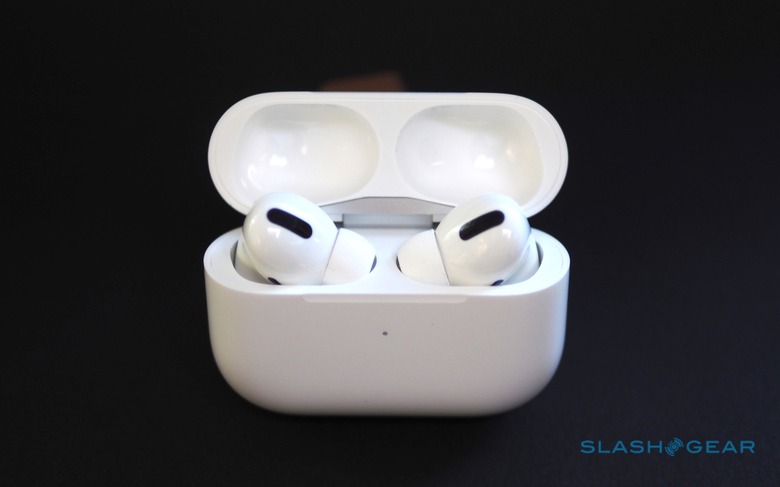 Apple's fix for that is a little surprising for an earbud with active noise cancellation: it has pass-through vents. They're designed to relieve the pressure in your ear canals, and balance it with the external pressure. Doing that, though, presents a challenge for the noise-cancellation itself.
Inward-facing microphones listen to how audio sounds within your ear canal, and the Apple H1 chip adjusts the noise-cancellation algorithms 200 times per second. That makes sure any external noise that might be getting in through the vents is still being ironed out properly. I'm still testing that, but I can say that I've had less of that "blocked ears" feeling with AirPods Pro than I experienced with other in-ear buds.
AirPods Pro and Beats Solo Pro use different technology
You may have noticed a couple of active noise cancelling products emerging in recent weeks, both using the Apple H1 chipset. First came Beats' Solo Pro, the first over-the-ear headphones from the company to offer ANC. Now it's Apple's turn, with AirPods Pro.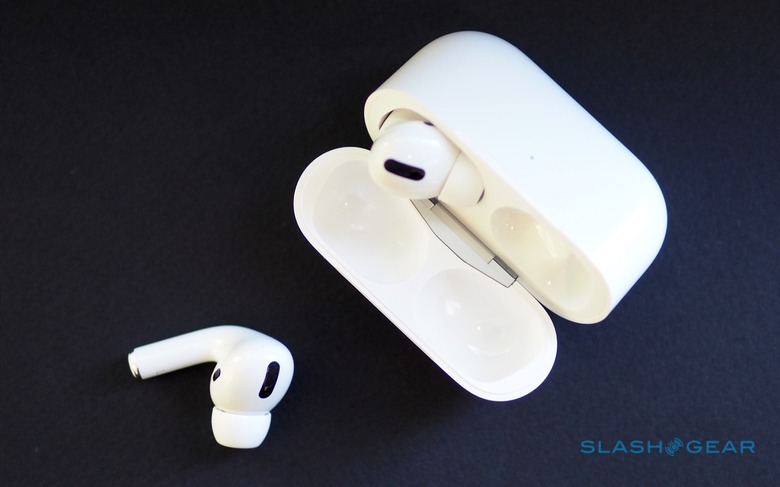 The similarities aren't just in the chipset, either. Both products have a Transparency mode so you can still hear what's going on outside. Both use an inward-facing microphone, promising to use it to continuously tune the ANC algorithm.
According to Apple, however, the two products were actually developed independently. While there was some communication, unsurprisingly, given both were using the same fundamental chipset, the AirPods team and the Beats team came up with their own algorithms and tuning. It also means that you shouldn't expect music enjoyed through Beats and through AirPods Pro to sound the same, necessarily.
But what about performance?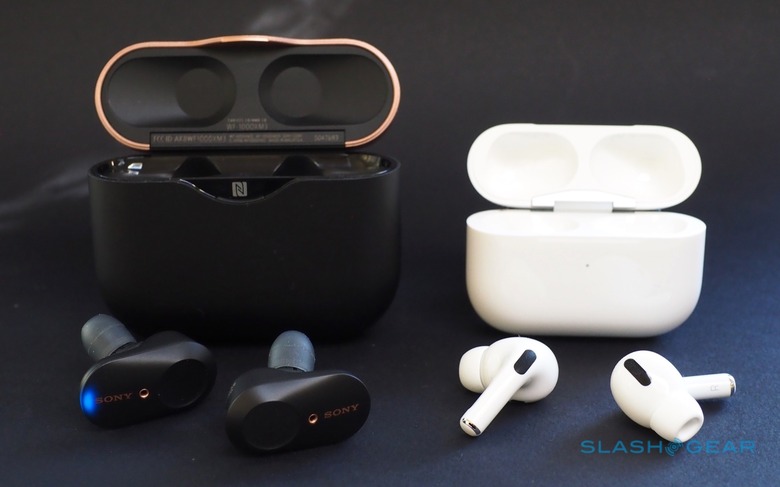 Are the AirPods Pro better, worse, or about the same than other active noise cancelling products? That's the big question, and something I'll be testing out compared to well-esteemed rivals like Sony's WF-1000XM3 ANC earbuds. Stand by for a full review very soon.