Apple AirPods available at last, begin shipping next week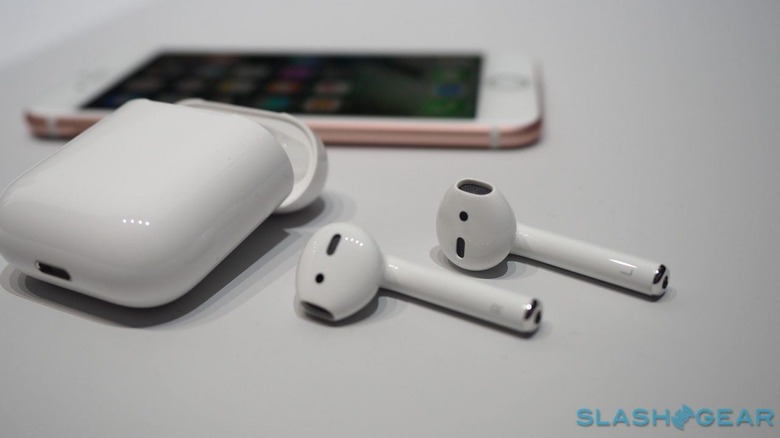 It's been a bit of a bumpy road, but we seem to have found the end of it: Apple AirPods are finally available. This announcement follows a delay that hit back in October. At the time, Apple didn't give a new release date for the wireless earbuds and said that it needed "a little more time" to perfect the product for customers.
Just what, exactly, that means is anyone's guess, but apparently development on AirPods has advanced to a stage where Apple feels comfortable releasing them. Apple made the announcement just a few minutes ago, telling us that "AirPods are available for sale on Apple.com today and will start delivering to customers and arriving at Apple Stores, Apple Authorized Resellers and select carriers next week."
This goes against a previous rumor that claimed Apple wouldn't have AirPods ready in time for Christmas. With AirPods shipping out next week, it looks like the company will make the critical holiday season after all, so you have to imagine that Tim Cook is breathing a sigh of relief this morning. Indeed, there will likely be a significant number of iPhone 7 owners looking to pick these up. Though the iPhone 7 and 7 Plus are, obviously, compatible with any old set of Bluetooth headphones, the AirPods offer a few advantages over the rest. For instance, the process for pairing was designed with a level of simplicity in mind, as you only need to pop open your AirPods' charging within range of your iPhone to have them automatically paired.
Beyond that, AirPods also use on-board sensors to tell when they're in your ears, using this intel to pause and resume music automatically. This boosted functionality comes with an extra cost, though, as AirPods have a price tag of $159. It'll be interesting to see how many pairs Apple can sell at that price, but considering plenty of other Bluetooth headphones have found an audience at similar price points, the answer to that question is probably "a lot."
AirPods are available today from Apple.com, but if you're looking to order some, get on it. Apple says that it has limited quantities available, so don't be shocked to see stock shortages at least at first.
Update: Well, it looks like those of you who order your AirPods through Apple.com won't have them in time for Christmas. The AirPods listing on Apple.com shows that the earbuds have a December 29 delivery date, with only one option for shipping available. You can try to grab a pair next week at brick-and-mortar retailers, but expect stock levels to be low.
SOURCE: Apple