Apple adds real-time collaboration to iWork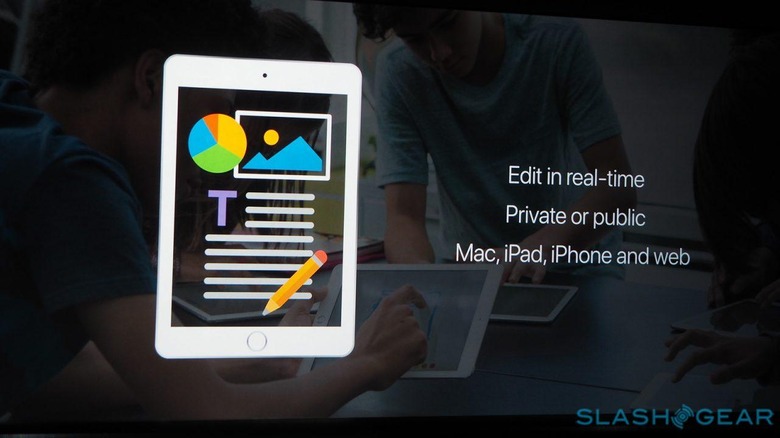 Apple is adding real-time collaboration to iWork, allowing multiple people to make changes to a document in the cloud at the same time. The update, one of the most requested for Apple's document suite, ticks a significant box which until now rival platforms like Google Docs have had as an advantage over iWork.
Both public and private collaboration is supported, across Mac, iPad, and iPhone, as well as on the web.
The interface looks much as you'd expect if you've used iWork recently, with the addition of a collaboration pane. Click on the box, and a dropdown shows each of the people who have been invited to collaborate.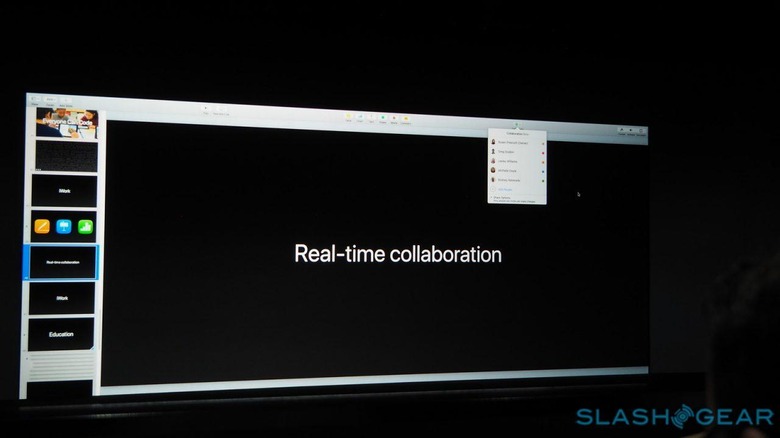 Each participant is classified by a different color, and that color is carried over to the editing pane too, so that it's clear who is changing what.
It's a much-needed improvement to iWork, which although well used across Mac and iOS – not least because Apple offers it as a free download for its users – has fallen short on features compared to more aggressive rivals.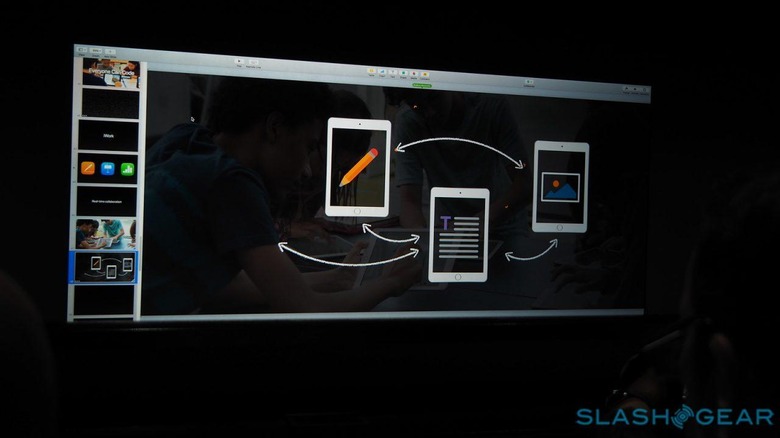 Apple expects it to be used both by personal users and in businesses, but also in education settings. There, it will sit alongside Apple's collaboration with the ConnectED program, which aims to bring technology to under-sourced schools across America.
All 114 schools that Apple is supporting will be up and running with ConnectED grant hardware this fall, CEO Tim Cook said today. That means 4,500 teachers getting both an iPad and a Mac, and 50,000 students getting a new iPad.
Meanwhile, every classroom will be fitted with an Apple TV.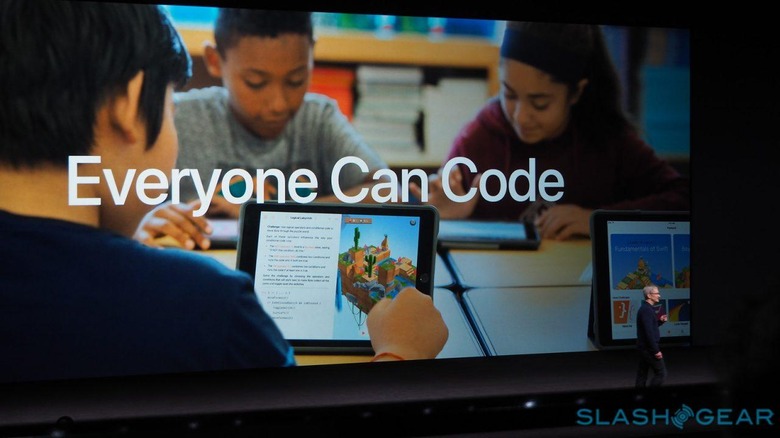 "We believe every student should have the opportunity to code, so we've created a program called "Everyone Can Code"," Cook said in San Francisco today. "It starts with the iPad app Swift Playgrounds which we announced in June."
Interest in Swift Playgrounds has already been strong, Cook claims. More than 100 schools worldwide have already committed to teaching Swift Playgrounds this fall.