Apple acquires C3 Technologies for next-generation 3D mapping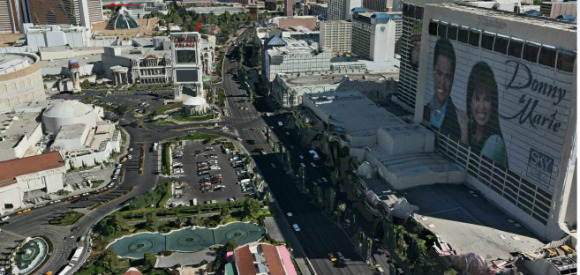 This week its been revealed that Apple's newest investment into its in-house-built Google Maps application is 3D mapping firm C3 Technologies. This is the second business Apple has purchased in the same vein, the first being Poly9 – C3 having been purchased and shut down by its buyer this summer, that buyer now confirmed by 9to5mac to be Apple. C3 is in the business of creating photo-realistic models of our modern city environments using declassified missile targeting methods previously part of aerospace and defense company Saab AB. Thusly this situation is about to get hardcore.
Have a look through the images and video bits in this post and feast your eyes, ladies and gentlemen, because we're likely not that far away from seeing our world as 3D as we'd see it in real life, but virtually controlled from your handheld device – your iPhone, in this case. Have a look at C3 Technology's official company description to see its potential power:
C3 Technologies is the leading provider of 3D mapping solutions, offering photo-realistic models of the world for search, navigation and geographic information systems. Since 2007 when it was spun out of the aerospace and defense company Saab AB, venture-backed C3 has redefined mapping by applying previously classified image processing technology to the development of 3D maps as a platform for new social and commercial applications. The Sweden-based company's automated software and advanced algorithms enable C3 to rapidly assemble extremely precise 3D models, and seamlessly integrate them with traditional 2D maps, satellite images, street level photography and user generated images, that together are forever changing how people use maps and explore the world.
According to the source speaking with 9to5mac, C3 Technologies CEO Mattias Astrom, CFO Kjell Cederstrand, and lead Product Manager Ludvig Emgard are each part of Apple's iOS division. In addition, the rest of the C3 team that formerly worked in Sweden, the same place as the original C3 company and now named "Sputnik." Thusly what we must assume is that this acquisition is slightly different from what Apple did with Siri which retained its name through its re-release on the iPhone 4S. In 2009 Apple purchased a mapping group called Placebase, and with that and these two 3D mapping groups, we must assume that Apple is set to launch their own mapping solution separate from Google maps.
AND back in April of 2011 during the so-called tracking scare, Apple released the following bit of info:
"Q: What other location data is Apple collecting from the iPhone besides crowd-sourced Wi-Fi hotspot and cell tower data?

A: Apple is now collecting anonymous traffic data to build a crowd-sourced traffic database with the goal of providing iPhone users an improved traffic service in the next couple of years." – Apple
So that's a 3D Apple-generated mapping service with the ability to give you traffic feedback as well. Sound nice for a feature inside iOS 6 and the iPhone 5? Cool beans! Until then, have a look at our iPhone 4S review as well as our full review of iOS 5. Fully 3D maps on the horizon!
[via 9to5mac]