Apple: 29 HTC phones still infringe our patent and we want them banned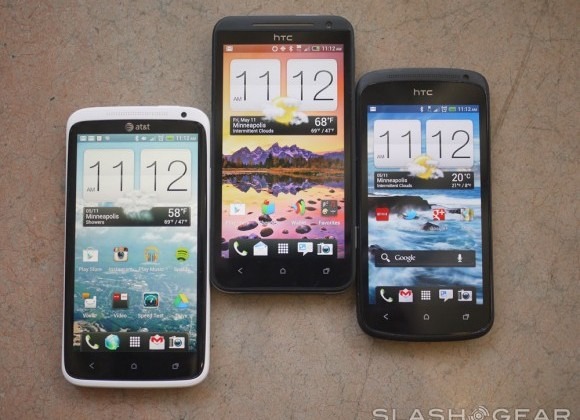 HTC may have managed to satisfy the US International Trade Commission (ITC) that its recent smartphones don't infringe Apple patents and ought to be allowed into the US, but Apple isn't willing to give up the fight. The company claims 29 of HTC's devices – including the new One Series – violate its patented technology, and is demanding that the ITC step in fast to clamp down on the alleged infringements.
According to Apple's argument, FOSS Patents reports, despite the modifications made, HTC still tramples all over US Patent No. 5,946,647. The so-called "data tapping" IP described as a "system and method for performing an action on a structure in computer-generated data," it's the background technology that powers the following menu choices: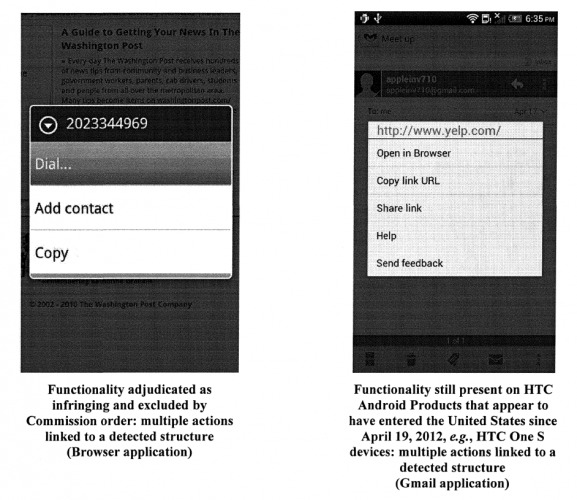 The list of affected devices is considerable: the HTC One X, HTC One S, HTC One V, HTC Inspire 4G, HTC Vivid, HTC Status, HTC Sensation, HTC Sensation 4G, HTC Wildfire, HTC Wildfire S, HTC Hero, HTC Hero S, HTC EVO 4G LTE, HTC EVO 4G, HTC EVO V 4G, HTC EVO Design 4G, HTC EVO 3D, HTC Amaze 4G, HTC DROID Incredible 4G LTE, HTC myTouch 4G, HTC myTouch 4G Slide, HTC Merge, HTC Rezound, HTC Rhyme, HTC ThunderBolt, HTC Flyer, HTC Jetstream, HTC EVO View 4G, and the DROID Incredible 2 by HTC.
HTC is yet to comment on Apple's new allegations. The patent itself could eventually be invalidated, with Motorola fighting for just that decision in a Chicago trial set for next week.
[via MobileBurn]