Apple 27-Inch iMacs Now Shipping Again?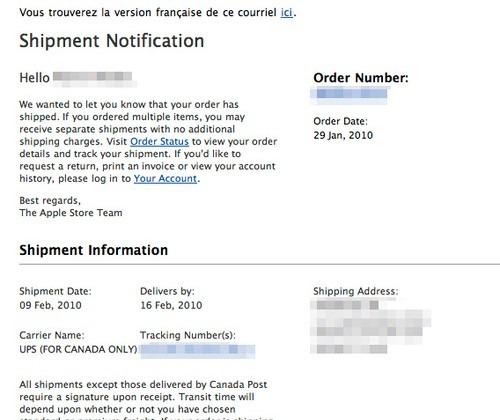 Looks like Apple have sorted their 27-inch iMac production issues.  Having apparently frozen production of the largest iMac desktop at the beginning of this month, shortly after new orders faced long delays, those waiting for their computers have reportedly begun receiving notification that they're preparing to ship out.
Over at Gizmodo one reader – Adam Pattee – has sent in a copy of his shipping email.  His 27-inch iMac was ordered on January 29th, and is apparently set to leave the depot on February 9th; actual delivery is expected to take place roughly a week after.  Hopefully when it arrives it's showing none of the screen yellowing or other issues some users have reportedly been plagued with.