App Store 25 Billionth Download Winner And App Revealed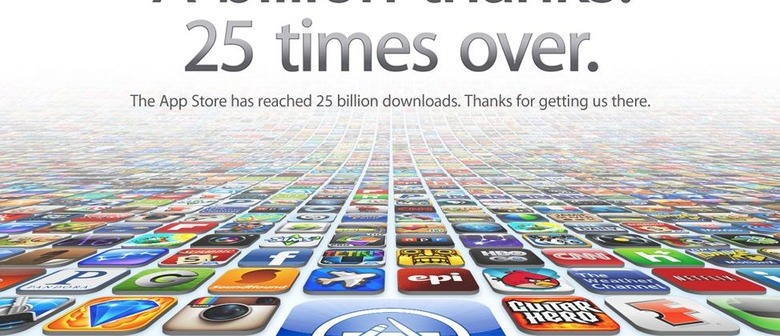 Apple has confirmed the results of its 25 billion App Store downloads competition, with the download clock ticking past the milestone over the weekend. The 25 billionth app to be downloaded was the free version of Where's My Water?, with the lucky recipient of a $10,000 iTunes gift card being Chunli Fu of Qingdao, China.
"We'd like to thank our customers and developers for helping us achieve this historic milestone of 25 billion apps downloaded,"Eddy Cue, Apple senior vice president of Internet Software and Services said in a statement today. "When we launched the App Store less than four years ago, we never imagined that mobile apps would become the phenomenon they have, or that developers would create such an incredible selection of apps for iOS users."
That success has been, in some ways, a double-edged sword for Apple. The company may have a well-stocked download store, but actually discovering new gems has become increasingly difficult as the catalog expands. Apple recent acquired app discovery tool Chomp for what's expected to be a comprehensive App Store rework to address that.
It's not the only change afoot in the App Store, however. Apple grabbed Microsoft's Xbox LIVE chief to handle its App Store marketing moving forward.