Antec Skeleton Case Mod Contest: Predictably Unpredictable Results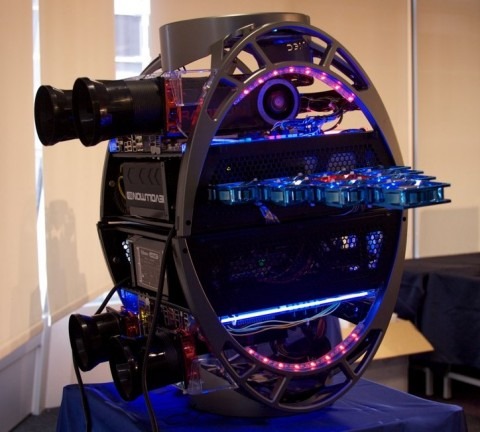 The Antec Skeleton PC case isn't exactly a shy and retiring design in itself, which is why entrants to the company's modding competition have had to reach a little further in order to come up with something eye-catching.  Designs range from repaints, through bizarre furry wings, to doubling-up the case like this spaceship-like concept here; there's also a very convincing All-In-Antec machine.
Gallery after the cut
The all-in-one design – which looks a little Matrix-like to my novice eye – is perhaps the most successful, tipping the Skeleton onto its side and mounting an LCD onto what would usually be the base.  There's also an integrated keyboard, and they could have bypassed the separate mouse by using a touchscreen.
The Antec Skeleton in its original form has a 250mm top-mounted fan, a slide-out motherboard tray and, underneath, space for a PSU and drives.  It's available to buy now, priced at around $149.99.
[via Case Mod Blog]