Angry Birds Trilogy "Fowl Tempered" DLC out now with 135 new levels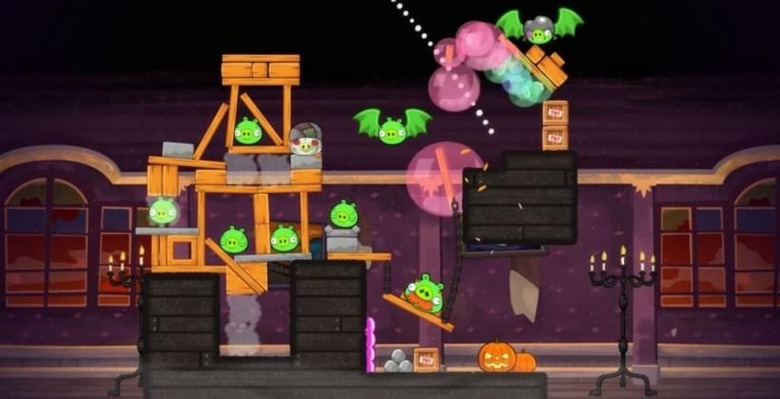 Angry Birds Trilogy for the PlayStation 3 Xbox 360, Nintendo 3DS has received its second DLC pack titled "Fowl Tempered." It features a whopping 135 new levels that are based on the game's episodes Back to School, Bad Piggies, and Haunted Hogs. The DLC pack also features a new bird named Stella, who can trap enemies in pink bubbles and carry them away.
This is the second DLC pack for Angry Birds Trilogy, the first of which was the "Anger Management" DLC pack, which added 130 levels to the console game back in December. It also added new cutscenes and new orange bird that inflates. Angry Birds Trilogy was released in September for the Xbox 360, PS3, and Nintendo 3DS, with versions for the Wii and Wii U coming later this year.
The new DLC pack is available now for the Xbox 360 and PS3 at a price of 400 Microsoft Points or $4.99 on the PlayStation Network. No word on whether or not the DLC will come to the 3DS, but seeing as how Activsion only released "Anger Management" for PS3 when it initially launched, we doubt that 3DS users will get this second pack.
While the console version of the game is still a paid game, Rovio recently made the iOS version of Angry Birds free. You can download the game now on iOS and save yourself a dollar (or a few dollars if you're getting the iPad version). Rovio also launched Angry Birds Space on Steam today for $3.99.
[via One of Swords]