Angry Birds Space Now Available On Steam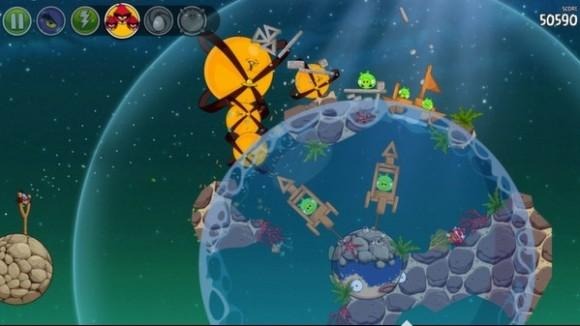 Angry Birds Space has been out for awhile now, and while it's been replaced by the more-recent Angry Birds Star Wars, Angry Birds Space still holds a special place in gamers' hearts, especially since it was the first game in the franchise to incorporate more physics than just flinging birds from a sling shot. Now the game is available on Steam and it's on sale for a limited time.
The game will be on sale for $3.99 (normally $4.99) until March 14 at 10 am PT. Of course, that's not a huge discount, but it is 20% off, which isn't too bad. The game has been previously available on PC via the Google Chrome web store, but this marks the first time that an Angry Birds game has made its way to Steam.
The Steam version also includes the same great features that you normally get with other Steam games, including Steam achievements, leaderboards and, Steam Cloud support, meaning that Steam will save your progress to the cloud, that way you can continue playing on a different computer if need be, a feature that should make any gamer happy.
Angry Birds Space reached 10 million downloads after just three days, and 50 million downloads within just over a month, which made it the hottest mobile game in history at the time. Eventually, the game hit 100 million downloads within 76 days of the game's release. Of course, this isn't too surprising, especially considering that the game was a collaboration with NASA.