Angry Birds Space now hottest mobile game in history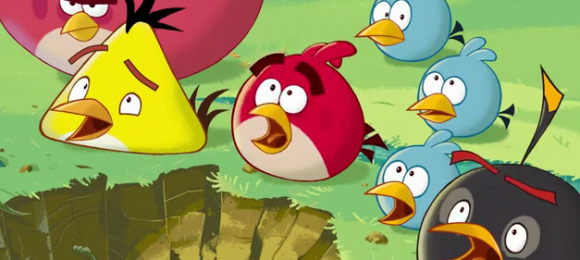 Rovio reports today that their new masterpiece of a bird-hurling mobile game Angry Birds Space has broken the record for fastest-selling mobile game of all time. With 50 million downloads inside 35 days after launch, this space-headed game broke both the highest selling Rovio games' records as well as the rest of the mobile app world for quick sales with a baseball bat. This game is the newest expansion for Rovio in the Angry Birds line of games and is the pre-cursor for what we believe will be a Simpsons-themed game.
At between $2.99 and $4.99 a download for each of the versions of Space Rovio has out there now, that's Rovio looking at more than $100 million bucks, easy. With the game selling so well on mobile, we must expect that Rovio isn't doing so terrible on the other platforms they've got for the game as well. Head over to our Angry Birds Space download post to make sure you're grabbing the right version, as there are some fakes out there. Such a thing is bound to happen whenever there's a bit of software worth its salt for sales – villains abound!
Have a peek at our [Angry Birds portal] as well as the Angry Birds Space timeline below and let us know if you've popped all the pigs in the levels that are open already. Note that this game is one where you beat part of it then have to pay for additional levels, and that this hasn't been a favorite amongst fans of one-price-and-done software purchasers. Know what you're buying and pick it up!