Angry Birds Star Wars grabs US iOS top spot in record time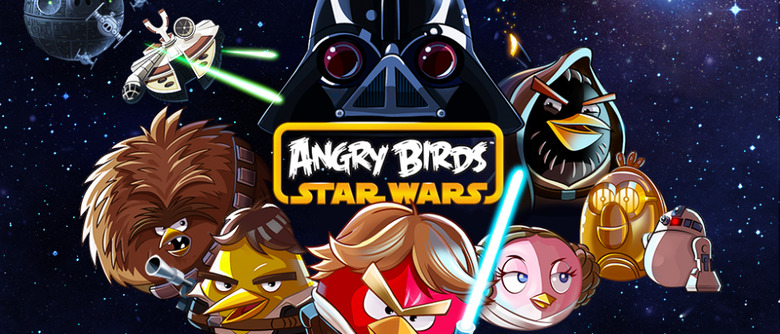 Angry Birds Star Wars took the US App Store top spot in under 2.5 hours, developer Rovio has confirmed, breaking release-day records for the company. Rovio hasn't released exact sales numbers for the game, which was pushed out into the App Store – along with the Android Play market, Amazon's Appstore for Android, the Windows Phone Marketplace, and in versions for Mac and Windows – yesterday, the title is available in two versions for iOS devices, both regular for iPhone/iPod touch, and HD for the iPad.
The iPhone version is priced at $0.99, while the iPad version is $2.99. That's in contrast to Android, where the basic version is free – though ad-supported within the game – and only the HD version is paid.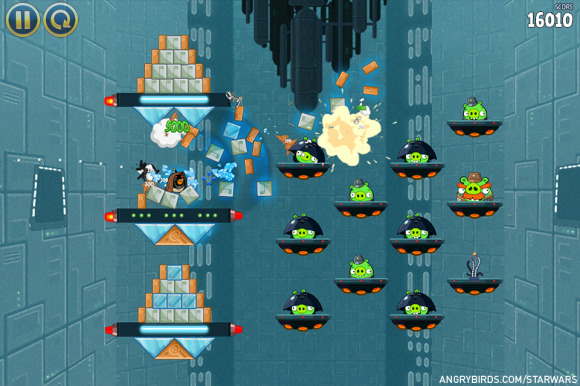 Android's popular game charts, meanwhile, don't appear to have been updated with the download information for Angry Birds Start Wars. In fact, US stats for both the free and HD versions currently suggest it has only been downloaded 50-100 times, something we don't quite believe.
As you might expect, the game pits the usual bird-flinging gameplay in a Star Wars themed environment, with lightsabers, blasters, and other LucasArts content. Reviews on both iOS and Android have been positive; let us know what you think in the comments.