Angry Birds Space gets Windows Phone reprieve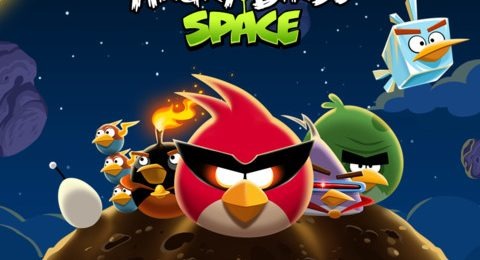 Angry Birds developer Rovio Mobile has done a 180, announcing a version of Angry Birds Space for Windows Phone is in the pipeline just hours after the company admitted it had no plans to release on Microsoft's smartphone platform. "We are working towards getting Angry Birds Space to WP7" Rovio CEO Mikael Hed told Reuters, despite CMO Peter Vesterbacka's earlier dismissal of the possibility with the claim it was "a lot of work to technically support it" for minimal return.
Angry Birds Space was released for Android and iOS earlier this week, almost instantly capturing the top spot for downloads. However, Windows Phone support was conspicuous by its absence, and when asked in an interview whether that was a conscious snub, Vesterbacka argued that the Rovio team would "have to completely rewrite the application" in order to do so.
With the original Angry Birds the number one download for Windows Phone Marketplace shoppers, that presumably didn't go down well. It's unclear what prompted Hed's turnaround, though it's possible Microsoft reached out with the promise of technical support so as to alleviate Rovio's engineering investment in porting the game across.
That wouldn't be an entirely new strategy for Microsoft. The company is believed to have "feathered the nest" of high-profile developers in advance of Windows Phone's launch back in October 2010, offering technical assistance and revenue guarantees in return for securing key titles for the platform.