"No Plans" For Angry Birds Space On Windows Phone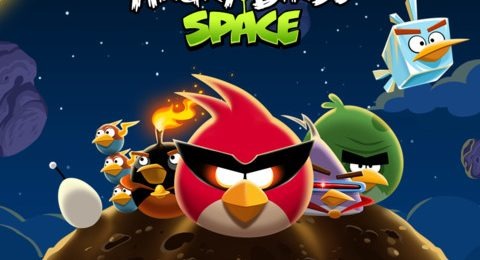 Angry Birds Space developer Rovio Mobile has no plans to bring the hugely popular game to Microsoft's Windows Phone platform, it's been confirmed, blaming the arduous and expensive task of rewriting for the decision. The decision, which will come as a blow to Microsoft's ambitions for challenging iOS and Android, was made despite Angry Birds being the number one app in the Windows Phone Marketplace, Rovio CMO Peter Vesterbacka told Bloomberg. "We want to be on all screens, but we have to consider the cost of supplying the smaller platforms" the exec said. "With Windows Phone it's a lot of work to technically support it."
That technical challenge means owners of Nokia Lumia devices, among others, won't get to play the new game, which shifts the traditional feather-flinging into space and onto new planets, tweaking the gravity engine along the way. Released on Android and iOS yesterday – with special HD versions for the iPad – the app almost instantly shot to the top spot in download charts.
"We're the No. 1 app in the Windows Phone app store, but it's a big undertaking to support it, and you have to completely rewrite the application" Vesterbacka said of Rovio's decision. "If you look at activations, Apple's iOS and Android are clearly bigger than any other platform."
Difficulty attracting developers who already have their hands full with Android and iOS is a problem Microsoft has already faced. The company supposedly resorted to in effect paying developers from significant coding houses with the promise of extra engineering support and revenue guarantees, to lure them onto the platform in time for its launch in October 2010.