Andy Rubin's Essential explanation is hardly reassuring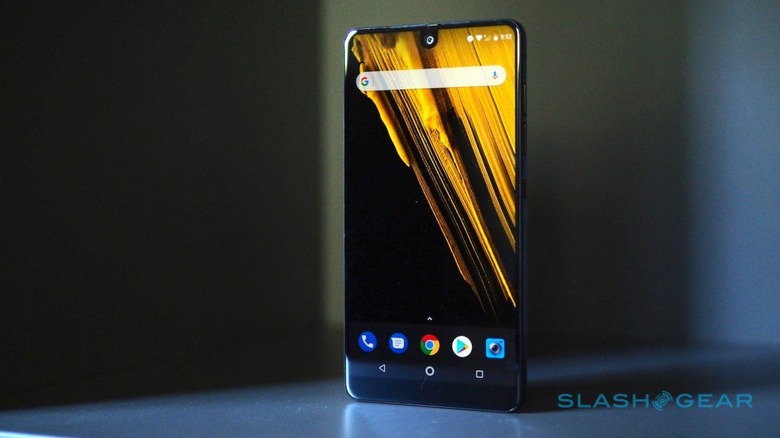 With the fate of Essential uncertain and the Essential Phone 2 reportedly dead, company founder Andy Rubin has spoken out on the speculation he's trying to sell off the struggling business. Still, as reassuring statements go, the comments by the "Father of Android" aren't exactly going to settle many concerns.
Concerns around just how well Essential might be doing had been circulating for some time. The company's first smartphone, the Essential Phone PH-1, had no shortage of eager would-be buyers initially, but the $699 sticker price at launch proved to be a turn off to many. Essential subsequently dropped it by $200, but ongoing concerns around buggy software and mediocre camera performance meant enthusiasm took a hit.
Yesterday, reports surfaced that Essential was considering a drastic way out. Development of the second-generation phone, insiders claimed, had been shelved, with Essential's team instead focusing on the Essential Home smart home device. At the same time, the company was said to have begun searching for a potential buyer, with at least one interested party.
In the aftermath of the leak, Rubin took to Twitter to comment on the speculation. "We always have multiple products in development at the same time and we embrace canceling some in favor of the ones we think will be bigger hits," Rubin said. "We are putting all of our efforts towards our future, game-changing products, which include mobile and home products."
It's hardly the definitive comment that Essential fans have been hoping for. Among the legitimate concerns are that, if Essential is sold off, it's unclear whether the company will continue to deliver software updates. That had been one of the key selling points Rubin first pitched about the Essential Phone, with an effectively "pure" version of Android used so that the lag between Google releasing a new version and it arriving on devices was the bare minimum.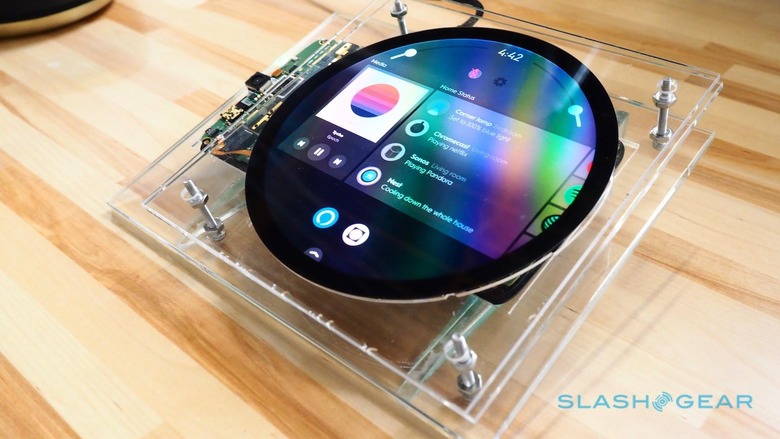 Essential Home, meanwhile, is still something of a mystery. Although announced alongside the original Essential Phone, the smart home device – topped with a circular touchscreen – has taken a back seat since then in terms of what exactly it will do. "Think of it as an orchestra conductor for your digital instruments," Mara Segal, then head of product for home devices at Essential, said at the reveal, "something that can get them to start to work together in new, exciting ways." Segal left Essential in March 2018, and now works at Amazon Lab126, the retailer's research and development center.
Running a custom platform Essential has dubbed Ambient OS, the Essential Home will seemingly bring together connected devices – like smart lights, thermostats, and other gadgets – with an Alexa or Google Assistant style AI. That promises proactive alerts and notifications, such as using road traffic data to remind commuters when they should leave for work. The hub also uses Essential's modular accessory system, allowing add-on gadgets to be clipped onto the back. Right now, Essential has just one of those, mind: its 360 degree camera.
In early discussions around Essential, Rubin had always pushed the idea that the company wanted to step off the typical two-year upgrade cycle for smartphones. Shifting to a situation where devices could be upgraded both with modular add-ons and timely software updates made more sense for consumers, he argued, rather than the current practice of simply buying a new device every 24 months or so. While that remains an intriguing strategy, Essential might need to be a little more communicative about how – and if – it plans to deliver on that, if consumers aren't to lose faith in the company's future.