Android Wear may have beaten Apple Watch to market, but demand for smartwatches running Google's OS hasn't been as rampant as some predicted, new research released today suggests. Over 720,000 Android Wear watches shipped in 2014, Canalys suggests, and while some like Motorola's Moto 360 can't be produced fast enough to meet demand, the overall diagnosis is that the smartwatch market is still up for grabs. While the research firm appears confident that Google will continue to improve Android Wear, the lingering question is whether those enhancements can come quickly enough.
Samsung's smartphone strategy of firing multiple variations of model onto the market and flooding shelves at all price points has effectively been repeated when it comes to smart wearables, Canalys says. "Samsung has launched six devices in just 14 months, on different platforms and still leads the smart band market," VP Chris Jones points out, though argues that the scattershot approach hasn't necessarily paid off in every sense.
"[Samsung] it has struggled to keep consumers engaged and must work hard to attract developers while it focuses on Tizen for its wearables," Jones highlights.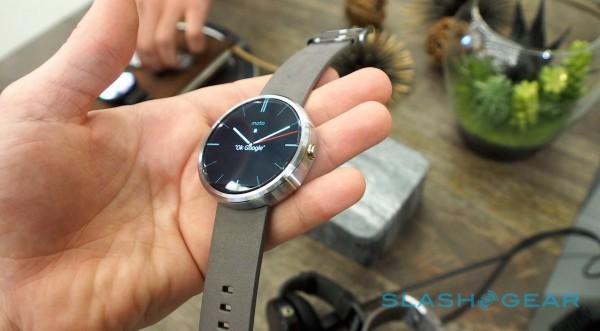 In contrast, while Motorola only has one smartwatch, the Moto 360, demand for the circular-screen timepiece has seen it become "the clear leader" in Android Wear devices. Motorola can't make enough of them to meet demand, instead releasing different color and strap combinations of the same model.
LG's G Watch R, which also has a round display but launched later than the Moto 360, also outperformed its squared-off predecessor.
It's worth noting that Canalys counts "shipped" devices, rather than "sold" watches, which means there's no guarantee that all of those wearables actually ended up with consumers.
The analysts are confident that Google has more improvements in the pipeline, but the specter of Apple Watch looms larger as the weeks go on. The iPhone companion is set to hit shelves in April, CEO Tim Cook confirmed recently.
SOURCE Canalys