Android Wear app lets you control a Tesla Model S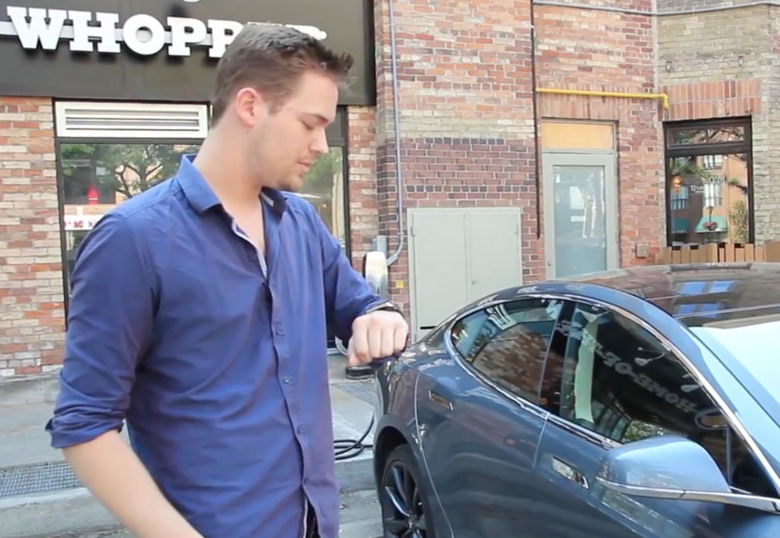 Android Wear represents a new frontier for mobile, just as Tesla Motors represents a new direction for automobiles. If you've got one of each, a new app will let you control much of your Model S features right from your smartwatch.
Android Developer Matthew Patience, who you can see in the video below, is no stranger to he Tesla S and wearables. He notes their work with Glass and Tesla, and notes it's a great car to "hack on" (
). The utility may be simple, but it's still a cool way to show off your fancy car and fancy smartwatch.
With Tesla Command, you can lock or unlock your electric car. If you want to get a little fancier, you can honk the horn or even adjust the sunroof. If you really want to get tricky, launch the app with your voice.
The video shows the app off nicely, but it's a niche thing. We're guessing Patience might be one of the handful of Android Wear owners with access to a Tesla Model S. If Tesla can deliver on
, though — this might be really useful in a few years.