Android Users Can Replace Google Now With Cortana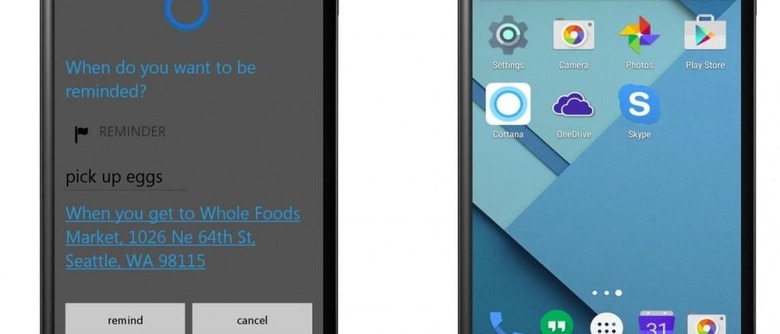 In terms of a third-party app achieving success on a smartphone platform, there's probably nothing better than getting set as the default application for a specific task, whether it's the browser, email client, or messaging service. That's why Microsoft has scored a big win with its latest beta of digital assistant Cortana for Android, as users can choose it over the built-in Google Now. This comes shortly after the initial beta rollout of Cortana for Android.
With the latest beta version, users can choose to make Cortana the device's default personal assistant, even replacing Google Now on the shortcut of holding the home button down. Google Now will still be accessible from other areas on Android, but the update gives users easier access to come of the Cortana features that Windows Phone has had for a while now.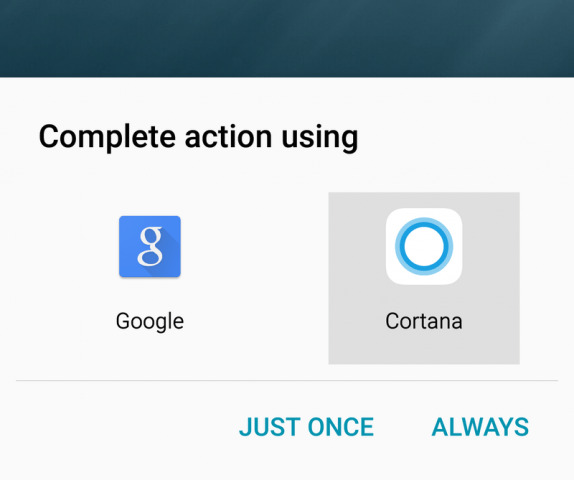 This option lure many users to make Cortana the default, it could help Microsoft's goal having its voice assistant succeed on multiple platforms besides its own. Unfortunately the flagship "Hey, Cortana" feature won't be coming to Android at all, as Microsoft has said hardware limitations prevent the software from constantly listening for the command.
This latest Cortana update brings the beta up to version 1.0.0.204, and is available on the Google Play Store for those in the program. Those who like to sign up for testing Cortana on Android can do so on Microsoft's website.
SOURCE Microsoft-News