Android Q beta released: Pixel owners get first taste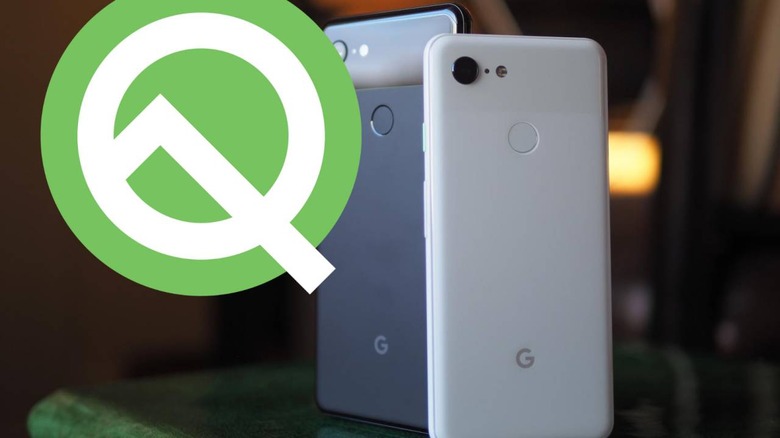 The Android Q Beta 1 has been released, with Google pushing out the first preview version of its upcoming major Android release. As always, those with Google's own Pixel phones are first in line to get a taste of the as-yet-unnamed OS upgrade, which is likely to be a centerpiece of the company's announcements at Google I/O 2019 later this year.
It means that owners of a Pixel 3 or Pixel 3 XL, a Pixel 2 or Pixel 2 XL, or an original Pixel or Pixel XL are able to join the new beta. There's also a version of Android Q for use with Google's Android Emulator, allowing developers without a physical device to get started coding for the new OS as well.
As always, this is an early version of the code not expected to be released fully until later in the year. However there's already plenty for developers – and risk-taking early-adopter users – to get their teeth into with the Android Q beta. A considerable focus this time around has been placed on user privacy.
For instance, there's now greater transparency and control for users over the data that individual apps will have access to. There'll be new limits on access to files in shared external storage, for example, as well as the ability for users to lock down location sharing with an app only when that app is in the foreground. New restrictions have been implemented on what activities can be launched in the background without user interaction, too.
Policies around access to device hardware identifiers has been changed, too. That could well limit whether apps can get things like the phone's IMEI, serial number, MAC address, or other data. Meanwhile, there's more granular control for users over location privileges around things like WiFi, Bluetooth, telephony, and camera metadata.
Other changes in Android Q relate to new form-factors. Devices like the upcoming Samsung Galaxy Fold and Huawei Mate X represent the start of foldables becoming more available, and Android Q will have specific APIs for devices with changeable form-factors. Google had already discussed some of how that would apply to applications, but now developers will be able to test their apps in environments where screen sizes and shapes aren't fixed, and where transitions between, say, external displays and internal displays are commonplace.
There'll also be new APIs for sharing, connectivity, media, and biometrics. In short, there's a lot going on here, but it's primarily being targeted at developers rather than end users. While some of the latter will undoubtedly be interested in trying Android Q out as quickly as possible, the advice is – as always – to run beta code on a non-essential device, just in case. After all, buggy software on your primary phone can be a frustration if you suddenly can't use it when you need to.
Update: You can find the images of the Android Q beta here for flashing manually. Be warned, though: devices flashed manually won't get OTA updates to later beta releases, or indeed to the final version.
Google I/O 2019 is scheduled to take place from May 7 to May 9. SlashGear will be there to bring back all the details of the Android Q updates likely to arrive ahead of the OS' full release, which – if previous timelines hold true this year – we're expecting to be released in Q3 2019.