Android peek feature just out-cammed iPhone X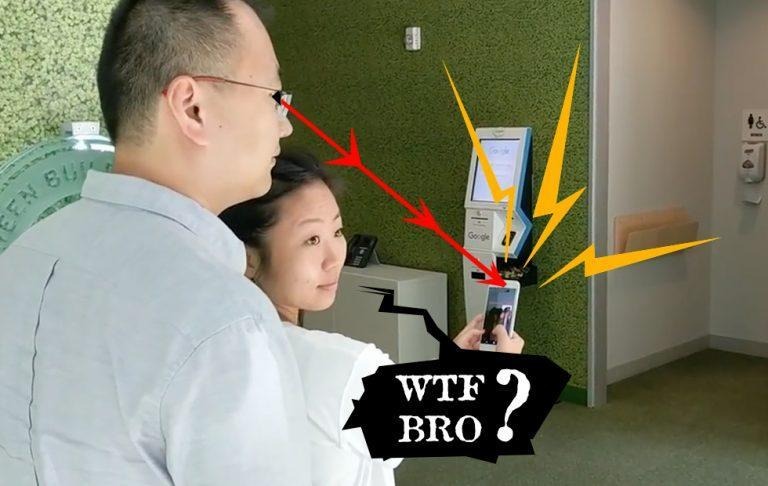 Android over-the-shoulder peeking alert technology is just about to be presented by Google for Pixel devices. The feature wont be implemented on Google Pixel Android smartphones for some unknown period of time – but it would seem that the tech is already here, and it already works pretty gosh-darned well. This feature uses the smartphone's front-facing camera to detect faces other than the phone owner, then alerting the phone owner that someone is looking over their shoulder.
The most important use for facial recognition in a smartphone might not be recognizing you, but the person behind you – and more specifically their eyes. This technology was developed by two researchers that work with Google, and their full formal presentation is set to take place at an upcoming tech convention. This week we've got a demo video.
The video above was found (or provided to) Quartz, and is an "unlisted" YouTube video as such. The Google researchers that'll be presenting at NIPS 2017 are Hee Jung Ryu and Florian Schroff. They've outlined their presentation in the text below.
"Face authentication, in the context of privacy for phones, has been explored for some time," said Hee and Schroff. "However, face recognition alone is not enough when you want to have private online conversations or watch a confidential video in a crowded space where there are many other people present. Each of them may or may not be looking at your private content displayed on your device, e.g. a smart phone."
SEE TOO: Galaxy S9 may come early, with facial recognition tech
"Because of the quick, robust, and accurate gaze detection mobile model we can now easily identify the face identity and gaze simultaneously in real time," said Hee and Schroff. "Hence, the application, an electronic screen protector, can enable its enrolled users to continue reading private and confidential contents on your mobile device, while protecting their privacy from onlookers in a crowded space such as the subway or an elevator."
These researchers suggest that this technology works under varying lighting conditions and with a variety of head poses. They claim that gaze detection takes just 2ms, facial recognition takes 47ms, and face detection takes 115ms per frame on average.
Cross your fingers for this technology's release to Pixel sooner than later. It'd be super if we could avoid reading private documents and passwords with creeping eyes looking in from all directions – this would be the key to that happening. Imagine the possibilities: Banking Apps, Email, Initial Login, and basically any other time you might want to switch on said detection.
One great thing about this technology is its versatility – and its lack of specialized hardware. If you'll look in the presentation video above, they're using a Pixel XL first-gen. That means this tech works with the hardware already out on the market today!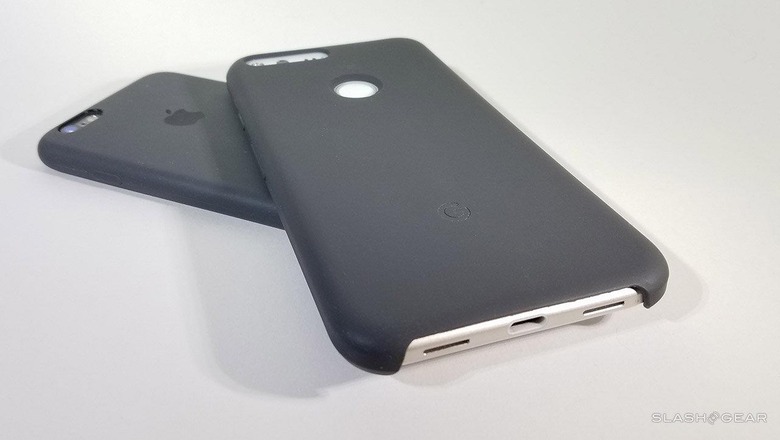 The formal name for this presentation is "Electronic Screen Protector with Efficient and Robust Mobile Vision." The official presentation of this technology will take place at NIPS 2017 at the Long Beach Convention Center (in Long Beach, California.) It'll be on Wednesday, the 6th of December at 7:00 PM local time until 10:30 PM in the Pacific Ballroom Concourse #D3.
This convention's name is N.I.P.S. because NIPS stands for Neural Information Processing Systems Foundation. More information about the convention can be found at NIPS dot CC.
NOTE: This is not the first time we've seen Android encroach on the tech the Apple iPhone X is currently gaining accolades over. Have a peek at our report on 3D detection hardware coming to Androids of all sorts – therein lies the future!