Android Pay launch this week tips McDonald's leak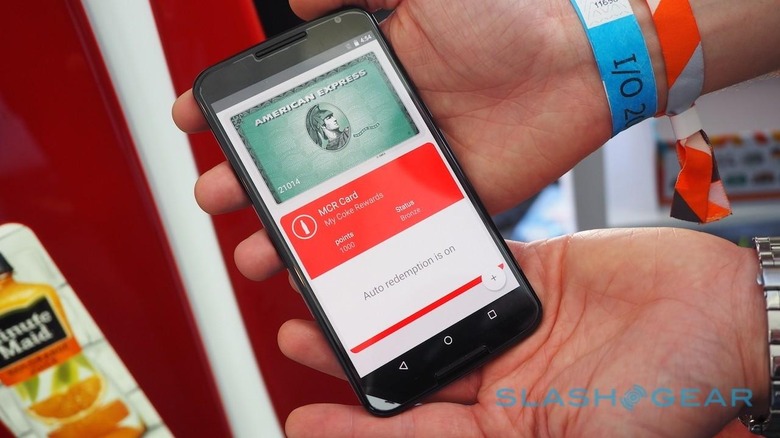 Android Pay looks set to launch this week, with leaks from fast food retailer McDonald's tipping August 26 for the public switch-on of Google's mobile payments platform. Announced at Google I/O earlier this year, Android Pay uses NFC for cardless transactions just like Apple Pay, though the search giant wouldn't be drawn at the time on when it would begin showing up in the wild. Now, thanks to some whispers from McDonald's staff, it looks like we know the details.
Copies of memos and alerts seemingly sent from McDonald's head office to individual restaurants have been shared on Reddit and Android Police.
"We are excited to announce that we will have two new mobile payment options in all restaurants in August 2015. Samsung Pay will launch on August 21 and Android Pay will launch on August 26. Service procedures are the same as with Apple Pay; however, it is important that all managers & crew are aware of the change." Leaked McDonald's memo
One obvious point of contention is the mention of Samsung Pay also launching this week. Samsung has recently confirmed that its own mobile payments platform will launch in the US in September.
However, Samsung Pay will also kick off a limited-participation public beta from August 25, so it's possible that this is a pre-emptive update for McDonald's registers should one of those trial users stop by for a Big Mac.
As we found when we tested Android Pay ourselves, the experience is much as you'd expect from any smartphone-based payments system.
After selecting which registered card you want to use, you authenticate with a PIN and then hold the phone near the terminal. NFC is used to process the charge, and a record of the transaction stored in your mobile wallet.
SOURCE Android Police; Reddit