What you need to know about Samsung Pay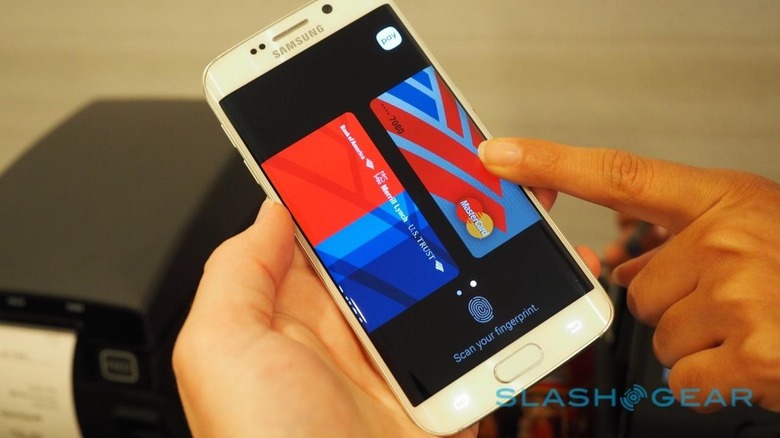 Samsung Pay is coming, but how do you know whether the content of your wallet is about to get a Note 5 upgrade? The launch partner list for Samsung's response to Apple Pay and Android Pay has some of the biggest names in banking, card providers, and carriers, but all the same there are some notable omissions which could put a hold on your mobile payment plans.
Just as when Apple Pay launched, there's no guarantee that your bank will support Samsung Pay come September 28. Out of the gate, Samsung has confirmed that Bank of America, US Bank, Citigroup, and Chase customers will be able to use Samsung Pay with their accounts; there's no word on when others like Wells Fargo might get involved.
As for payment networks, American Express, Discover, MasterCard, and Visa are all onboard. Notably, Samsung Pay's MST technology – which mimics a magnetic strip so that payment terminals that haven't been upgraded with NFC are still compatible – means most providers are predicting full compatibility across their networks from day one.
Interestingly, the supported carrier list has one notable omission. AT&T, Sprint, T-Mobile, and US Cellular have all pledged to support Samsung Pay next month, but Verizon Wireless is absent.
"We are in the process of evaluating Samsung Pay and we will keep our customers updated on any news regarding the service," a Verizon spokesperson told SlashGear.
However, it's not only regular credit and debit cards that Samsung Pay will support. The system can also handle branded cards – like the store-specials frequent shoppers are often invited to sign up to – along with gift cards and loyalty cards.
Synchrony Financial, which offers branded partner cards both physical and digital, is among the initial line-up. It claims around twelve million active users, and provides the cards for companies including Chevron, Newegg, and more. TSYS is another provider on the approved list.
Before you rush to upgrade to either the new Galaxy Note 5 and S6 edge+, or indeed dig out your Galaxy S6 or Galaxy S6 edge, it's worth double-checking with your bank – even if they're on the launch partner list. Not every card will necessarily be compatible with Samsung Pay, the banks warn.
Meanwhile, Samsung says "select" users in the US will be offered a place in a trial from August 25, though there's no word at this stage as to how they can score an invite.
There's more on Samsung Pay in our full hands-on with the Galaxy Note 5 and Galaxy S6 edge+.
MORE Samsung