Android Pay begins its Asian expansion with Singapore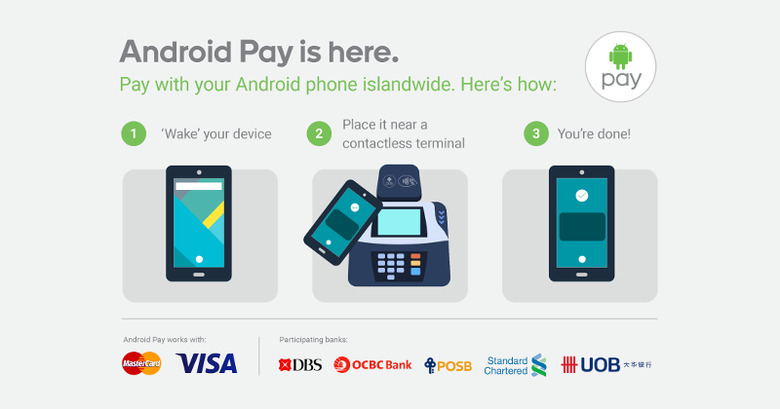 On the heels of Samsung launching its own Samsung Pay system in Singapore, Google is now announcing the availability of Android Pay in the same city as well. Largely considered to be tech capital of Southeast Asia, Singapore enjoys being usually the first target of new technologies and platforms in the region. Now Android users in the country will be able to test the promised hassle free benefits of not having to get out your wallet to pay for your next coffee or next McDonald's buy.
Despite having the full strength of Google (and Alphabet) behind it, Android Pay has relatively been lower key compared to the splash that Apple Pay or even Samsung Pay makes in the media. Despite that, Android Pay, at least in theory, should have the biggest adoption of the three, considering how many NFC-enabled smartphones there are in the market, compared to relatively fewer iPhone 6 and later or Samsung Galaxy S6 or later models. Android Pay's software requirements are lower as well, supporting something as old as Android 4.4 KitKat.
Of course, device support is just half the story. The bigger problem is actually striking up deals with merchants and financial institutions. But with many banks and stores now supporting mobile payment systems, that is increasingly getting easier. In Singapore, for example, Android Pay supports both MasterCard and Visa cards from DBS, OCBC Bank, POSB, Standard Chartered Bank, and UOB. In contrast, Apple Pay only works with American Express in the country. Here, Samsung Pay does have an advantage thanks to its support of traditional magstripe POS, at least with its latest flagships.
As for stores, Android Pay is accepted in dozens of retail and fastfood chains, including 7 Eleven, McDonald's, BreadTalk, Uniqlo, Watsons, and more. You can also use Android Pay to store gift cards and even pay for online shopping. And, of course, coffee.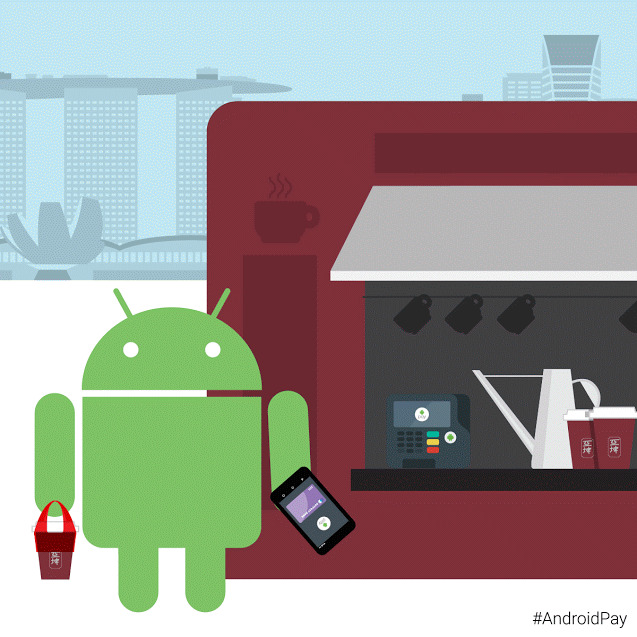 Google is painting the Singapore launch of Android Pay as just the beginning of its rollout in Asia. Where it is going next, it isn't saying. But so far it is noticeably absent in that one market that happens to be the favorite of its rivals: China.
SOURCE: Google