A Nokia prototype apparently running Android on N9 hardware has been caught in the wild, though it's unclear whether the handset is an unofficial hack or something from the Finn's test labs dating back to when arguments between adopting Windows Phone or Android still raged. Posted at the Weibo forums (1, 2; registration required), the shots follow Nokia CEO Stephen Elop demonstrating a Windows Phone version of the N9 codenamed "Sea Ray" yesterday
Although mocking up Android on an N9 image – either by Photoshopping an image on top, or by loading an Android screenshot onto an actual N9 and then displaying it full-screen – would be relatively easy to do, the source of the images does have some credibility. They were also responsible for a leaked shot of the Sea Ray back in May, prior to the company's reveal this week, and before the N9 hardware had been spotted at all.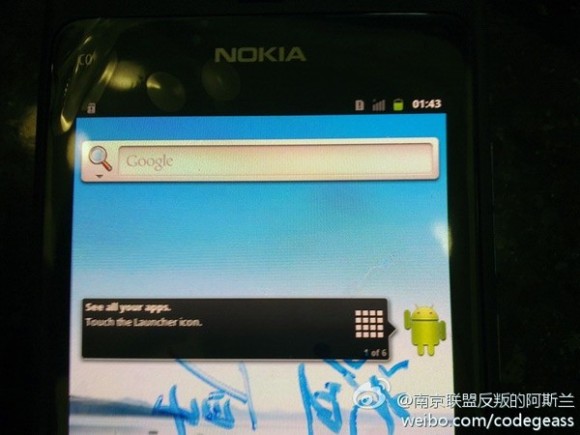 Obviously an official Android version of the smartphone will not be forthcoming, but the options for Android compatibility seem to be broadening. As well as Myriad's Alien Dalvik system for running Android apps on MeeGo devices, there's also confirmation – as shown in the video below – that the N9 will have a developer mode that will allow complete access to a Root and Debugging system that will make installing new system ROMs easy. That could well pave the way for an unofficial Android install on the N9, giving the best of both Google's platform and MeeGo.