Android Marshmallow coming to Galaxy S6, Note 5 [UPDATE]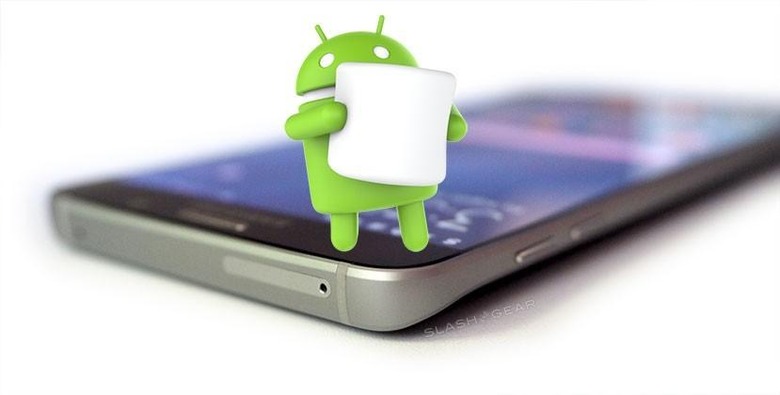 This week *it would appear that a relatively wide variety of Galaxy smartphone devices will be receiving an update to Android 6.0 Marshmallow. Google's latest operating system will be delivered to the newest set of Samsung smartphones, including the Samsung Galaxy S6, the Samsung Galaxy S6 Edge, and the Samsung Galaxy Note 5. You'll also find this update coming to the Galaxy Tab A tablet and a set of devices released over the past year or two.
The following list of devices will likely be getting an update from the manufacturer to Android 6.0 Marshmallow. This will be the Samsung-modified version of the software, not a "vanilla" version as would be delivered to a Nexus device. To our knowledge this is a fully exhaustive list of Samsung devices set to receive this update FOR NOW – there may be more in the future.
• Galaxy S6 Edge+
• Galaxy S6 Edge
• Galaxy S6
• Galaxy S6 Duos
• Galaxy Note 4
• Galaxy Note 4 Duos
• Galaxy Tab A
• Galaxy Alpha
This list does not include the Samsung Galaxy S5 or original Galaxy Note Edge, but we wouldn't rule these very capable devices out just yet. Samsung generally updates devices at least year out from release, especially if they're hero mobile machines like the Galaxy S series.
For more information on the Android 6.0 Marshmallow update, have a peek at our guide on Android 6.0 Marshmallow: What's Hot and What's Not. You'll also find the Android Marshmallow wallpaper gallery helpful if you've got a device that's still several months out from an update.
If you have a Nexus smartphone or tablet, you'll want to see our guide on how to try Android Marshmallow 6.0 right now.
UPDATE: An earlier version of this article was worded in a way that suggested it was Samsung that sent out the list directly. This earlier version of the article also included a title which pointed out the lack of a Galaxy S5 in the Marshmallow update list – that bit has been removed as we've become less confident in the lack of an update for this device in the future. We'll see!
The list you see here comes via YouMobile, and not linking to this source was an oversight we apologize for. We checked this list with a source at Samsung who spoke on the understanding of anonymity as they were not authorized to speak on record.
As with any such information, details are subject to change as software is finalized.