Android KitKat explored in early build: Key Lime Pie solidified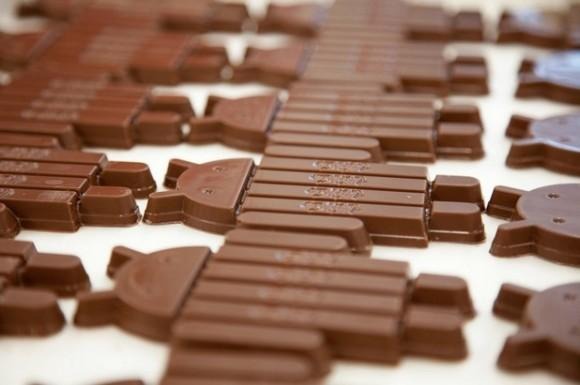 Though the likes of the next build for Android in version 4.4 KitKat will be appearing in full soon, today we're having a peek at an early build of what was once called Android 4.4 Key Lime Pie. It's become obvious over the past couple of weeks that Google had indeed been calling their next build of Android Key Lime Pie until they came into a deal with Nestle which, as you know, resulted in the name change and subsequent candy bar sales deal. Now we're having a peek at a build of Key Lime Pie from August, at a point in which it was quite likely showing up with a build much older than that still.
Inside this build you'll find source-bringer Gadget Helpline digging through would would appear to be a collection of new features for the next Nexus device. As we've seen several times over the past couple of weeks, the Nexus 5 will likely be shown off inside October with a lovely build based on the LG G2. Have a peek at the most recent Nexus 5 spotting to see what it's all about.
In the build we're seeing here, it's suggested that the next version of Android will bring on a dedicated button for managing your mobile data plan. This button already exists in some custom-build ROMs out in the wild today, linking to a webpage for any one mobile carrier of the user's choice. Inside this build's delivery of the phone dialer, everything seems to be more "laid back", if you prefer – with additional options for instant contact tapping once a few buttons are pressed – this option appeared first in Android 4.3 Jelly Bean, mind you.
Inside the built-in photo editor an extra set of options exist, allowing new hue changes and quick-add filters. You'll want to take note that several of the changes noted by the discoverer of this build aren't actually entirely new – as pointed out by Android Police, one good example of this is the solidification of Wireless Display integration. Though not appearing in all builds, Miracast software has been built-in with Android since Android 4.2 Jelly Bean.
Now we wait for the final build – Android 4.4 KitKat will likely arrive in the next few weeks, complete with abilities (we hope) that far eclipse what we're seeing here today. Big changes may be in store for the basic aesthetics of the operating system and new features will likely appear in the realms of wearables and more wireless connectivity. We shall see soon!