Android HTC Nexus phone detailed in leak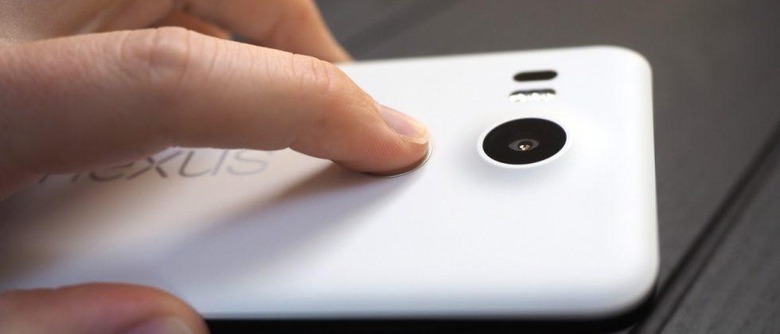 The next Google Nexus smartphone has been leaked, somewhat, in the form of a set of specifications. These specs show an HTC-made device with modest abilities – not what we'd expect from the hero of the collection. This device would more than likely replace the Nexus 5X, the smaller of the two smartphones in Google's stores. It'd be the most basic of the devices you could purchase direct from Google.
Word of this device comes from Android Police where they suggest they're 70% sure of the source being accurate. This is the device said to be code-named "Sailfish", as fits well with the tradition of all Nexus smartphones being named after sea creatures and the like.
Next Nexus: made by HTC• Display: 5-inch 1080p (440PPI)• Processor: Quad-core 2.0GHz 64-bit• RAM: 4GB• Battery: 2770mAh• Internal Storage: 32GB• Cameras: 12MP rear camera, 8MP front• Fingerprint Scanner: Yes, rear-mounted• Connectivity: USB-C, Bluetooth 4.2• Speaker: "bottom-firing"• Headphone Jack: Yes, top-mounted
While the processor has not been named, it wouldn't be entirely crazy to assume it was a Qualcomm Snapdragon model of some sort. This device will almost certainly replace the Nexus 5X in price as well as size, bringing the 5.2-inch display to a slightly more standard 5-inches.
This device, if indeed made by HTC, will be more like a "Desire" device than it will be an HTC 10. There's still room for the larger device, closer to the Nexus 6P, made with abilities that ascend well beyond that of this simple, baseline machine.
Have a peek at our most recent chat on what the most mind-blowing devices in the world will look like soon in our feature Road to the next Nexus Android: HTC, Daydream, Tango, and Valve.
It's going to be a masterpiece, if it ever gets made. Otherwise we'll just have to wait for another manufacturer to make it on their own. Tango time, I say!