Android Honeycomb 3.1 Review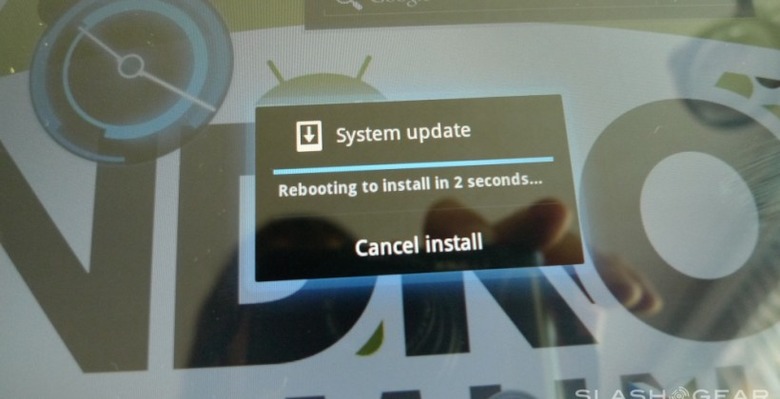 Having seen the awesomeness apparent in the newest update to Google's mobile operating system for tablets, Android 3.1 Honeycomb, at Google I/O, it became an instant mission of yours truly to have a hands-on with it. Alas, twas not to be until an update I was sent via Verizon, and I think my corner of the USA is last to see such things always. But lo! I now have that update and it's time to take a look. We'll see everything this new system has to offer on top of Honeycomb AND we'll have a peek at a couple of benchmarks for the good of it.
New Features
This newest update to Android's tablet-centric mobile operating system is one that's not especially expansive but still has major improvements to some of the most visible elements including the row of apps you've got open and their scrollability and the resizability of widgets. Have a peek at this video filmed by yours truly showing the various elements you'll be seeing in this new OS:
[vms 89ef7196d73636eb2451]
USB Enhancements
One of the lower visibility items on the docket here with this newest system is the enhancements made for USB support. Where before it was a big deal noting that you could use a keyboard or had hacked your device to be able to use a gaming controller, now it's par for the course. You'll be able to use an Xbox controller to play Cordy as they did at Google I/O, you'll be able to roll out with a mouse for clicking through games from several feet away instead of using your thumbs, and you can finally play all those Nintendo emulator games with a real controller. More on this when we're fully in for the long haul.
Widget Enhancements
The ability to take widgets and make them as large or as small as you like is arguable the most significant addition to this iteration of Honeycomb. While there aren't that many widgets at present that make use of this ability quite yet, the possibilities are staggering. The example I like to use when speaking about the future of this functionality is Google's Music Beta, acting similar to what you've been using Winamp and iTunes on your desktop for for years now – how about a full homescreen window dedicated to music in a nice UI? Check out our full review of [Music Beta] to see what I mean. Totally excellent.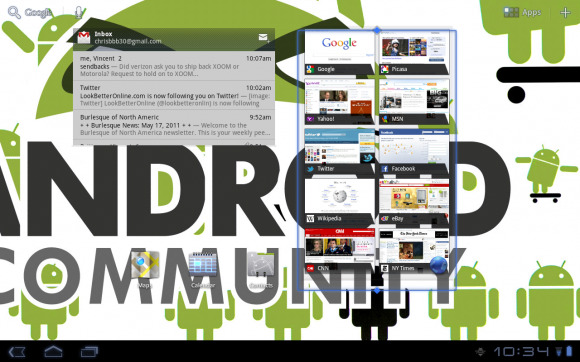 Multitasking Improvements
While the set of tasks in rectangles had been available in the first version of Honeycomb, the simple addition of scrolling and a bigger limit of 18 apps open for switching between at once makes a big difference. While I do say "infinite" in the video above, I assure you it's 18 – but how many more apps do you think you're going to want open at once? That noted, you'll supposedly never have to close another app in order to open a new one again – your memory is handled like a pro by Android's guts.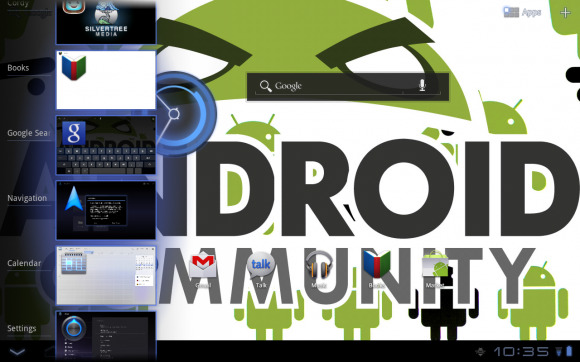 Benchmarks
Below you'll find a few benchmarks as performed directly after the demo was filmed, each of them played out in kind on this device which we reviewed what seems like so very long ago. Do the results of these benchmarks get a whole lot better? No, not really. In fact they get a bit worse. Is it worth it to you to have a bit more of your system taken up while using those new features? We're hoping it's just a temporary thing: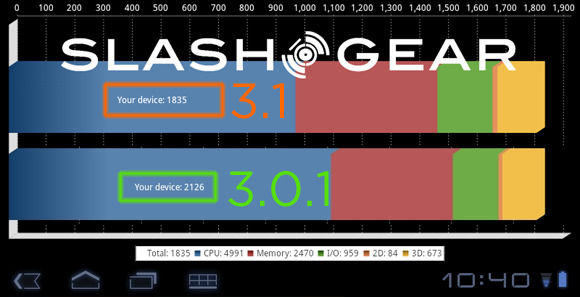 This update is said to be a performance increase of some sort or another, but if we're going by the numbers, it doesn't seem to add up. Head back to our XOOM Review or our Honeycomb 3.0 Review for more information on how this system acts before it's upgraded.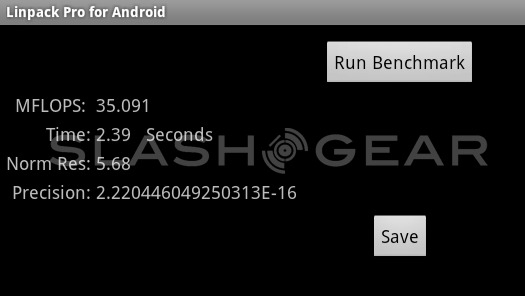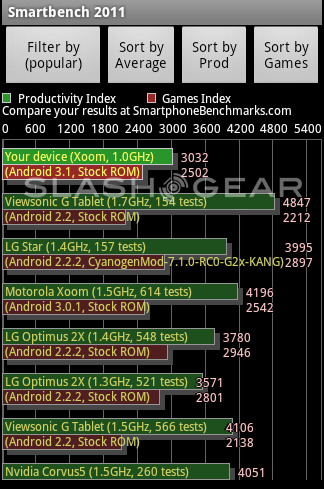 Wrap-Up
This is definitely not an update that should be blowing your mind beyond recognition, nor should it really be influencing your decision to purchase an Android tablet or not. What it really acts as is an enhancement for those already working with the setup they're used to. If you're an every day user of Honeycomb in its 3.0 form, you're going to have a fun time seeing the additional features in 3.1. If you're not especially attuned to the system as it is before the upgrade, you probably wont notice the difference outside the widgets.
Once the USB support ramps up with compatible devices, hacks, and the like, you'll see this version of Honeycomb really take the show and run with it.