Android Games for Freddy Krueger, Night of the Living Dead, and Halloween Coming Soon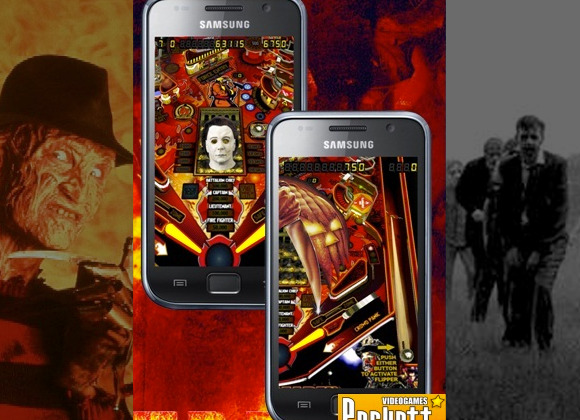 Android has come a LONG WAY in a just a couple of years, especially when it comes to mobile applications. Ease in developing for a single device on Apple has kept developers from moving to the Android operating system basically since its inception due to the relative difficulty in creating apps that work on a multitude of devices running the same OS. That time has all but ended, if you ask me, giant games and names such as the following three continuing to pave the way for the biggest and the best: In-Fusio presents Night of the Living Dead tower defense game, Freddy Krueger's Wallbreaker, and Halloween Pinball HD.
Each of the films associated with these games: Halloween, Night of the Living Dead, and Nightmare on Elm Street are classics in the horror genre, paving the way for the future and serving as the go-to must-see for any inner-horror genre enthusiast. So too must these games be made to be above and beyond the current state of apps in the Android world today – here's hoping: In-Fusio is a game developer group that's been in business for some time,so we can trust them to do a good job regardless, but this is their first dip into Android.
Will they make a good triple-thread first impression?
Halloween will be a pinball game, one capable of 3D action so you can get the full experience on your EVO 3D or your LG THRILL or maybe even your LG G-Slate. Next, Freddy Krueger (notably not named Nightmare on Elm Street, mind you,) will be "wall-breaker" game which we assume will be similar to the classic Arkanoid – though how the claws will come into the picture we do not know. Finally there's Night of the Living Dead, aka the first film to show zombies as re-animated flesh-eating cannibals, will here be translated into a tower defense game – having played zombie-related tower defense game "Block Head Zombie Wars" myself for many a long evening, I cannot wait for this fantastic re-visioning.
These games are said to be coming out later this year and we're gonna go ahead and make a wild guess and say that a late October date would be ideal. Go for the head!
[via DroidGamers]