Android could net Google another antitrust fine from EU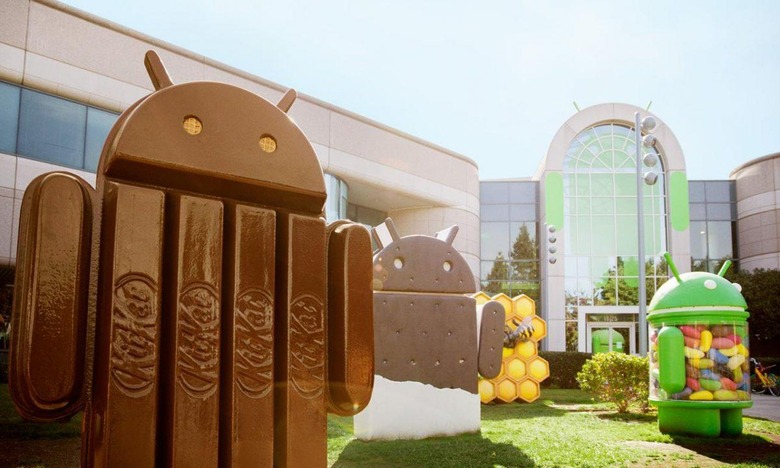 Last week, The European Commission slapped Google with a fairly massive fine. The Commission ordered Google to pay €2.4 billion over the violation of antitrust laws related to the way it placed its own Google Shopping results in search. Now, Google could be facing an even bigger antitrust fine from The European Commission, and this time the Commission's point of contention is Android.
We've known that The European Commission has had its eye on Android for a while now, as it said back when it announced antitrust charges for Google Shopping that it was going to look at Google's handling of the mobile OS. Now, two sources close to the matter tell Reuters that the European Commission is considering another antitrust fine related to Android that could potentially be bigger than the €2.4 billion one it levied for Google Shopping.
Such a fine, along with an accompanying verdict from the European Commission, could spell bad news for Google Ssrvices. The EU has charged Google with anti-competitive practices in Android, such as requiring phone manufacturers to pre-install services like Google Search or Chrome on their Android phones in return for access to the Google Play Store.
The Play Store, of course, is pretty much the centerpiece of Android, as it allows users to search for and install new apps. By restricting access to the store unless manufacturers install other Google apps, Google has caught the eye of The European Commission. The European Commission could force Google to offer the Play Store without any other requirements for Google apps, something that financial analyst Richard Windsor tells Reuters could trigger a decline in other Google services.
We could find out more about the Commission's verdict soon – Reuter's sources claim that it has created a panel of experts to take another look at the case to make sure that it's "robust." Considering these panels usually only take a month or so to do their research, it may not be long before we see The European Commission handing down an even larger fine than the one Google suffered last week. Stay tuned.
SOURCE: Reuters